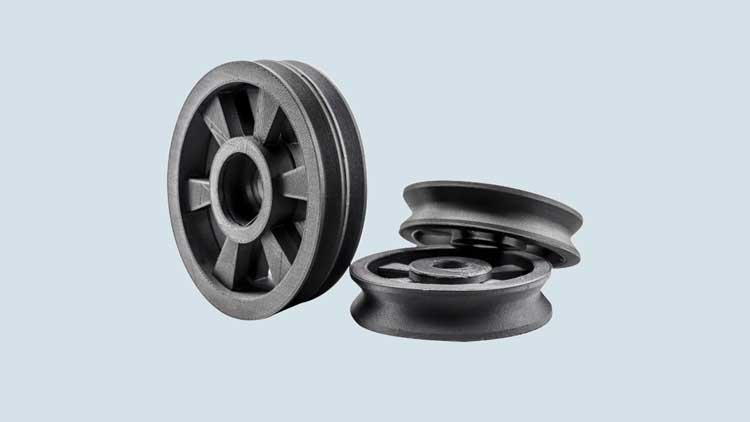 The major components of PA-CF are PA6, PA12, and carbon fiber. While PA6 contributes to increased stiffness, strength, and temperature resistance, PA12 aids to minimize water absorption. Bambu PA-CF combines the two in the best ratios, maximizing their benefits. Even after absorbing water, it keeps its mechanical qualities.
Printing tips:
It is advised to use a 0.6mm hardened steel nozzle due to the abrasiveness of carbon fiber.
Sealing the printing or preservation process is advised to decrease water absorption of PA-CF. Desiccant can be placed inside an AMS during printing, but an aluminum foil sealed bag is advised for storage.
Please let Bambu PA-CF dry at 80°C for 8 to 12 hours if it has absorbed water before printing.
This filament is genuinely strong. As long as you use some simple common sense while printing with it, it's incredibly sturdy and produces surprisingly fantastic print quality. Since the filament is nylon-based, you should keep it in a dry box while printing. If you let it to, it will unquestionably absorb moisture from the air. The right hardened nozzle for your 3D printer should be used because glass fiber is abrasive. I advise using one of the diamond nozzles if you plan to print any amount of it. They are the toughest nozzles now available and transfer heat significantly more effectively than hardened tool steel nozzles. Although pricey, they significantly improve print quality.