Date: 2022.11.3
Guests: IEMAI General Manager Jiang | LEHVOSS Manager Sun
Introduction: IEMAI has been cooperating with LEHVOSS Group in the field of engineering plastics for a long time. At the 2022 TCT Asia Exhibition, the two companies had a brief exchange.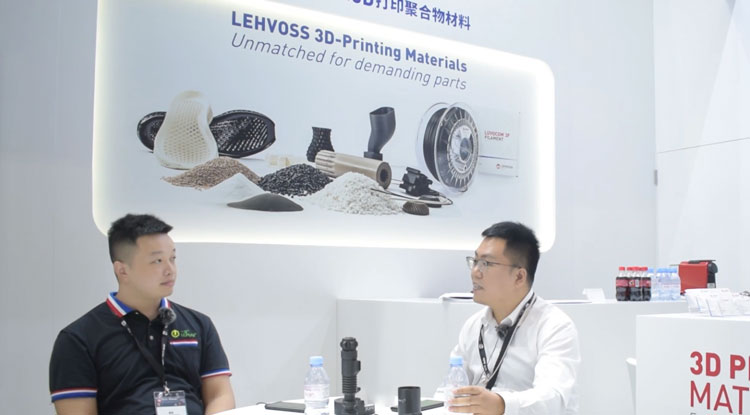 The following is interview record:
IEMAI Mr. Jiang: Good afternoon, Manager Sun.
LEHVOSS Manager Sun: Thank you very much for your invitation. It's a pleasure to communicate with you today.
Question 1
IEMAI Mr. Jiang: What new products or solutions do you bring to TCT this time?
LEHVOSS Manager Sun: In addition to showcasing our proven solutions for carbon fiber reinforcement and other polymer materials, we also brought cost-effective printing solutions for nylon carbon fiber and PLA carbon fiber, which are specialized for high-speed 3D printing.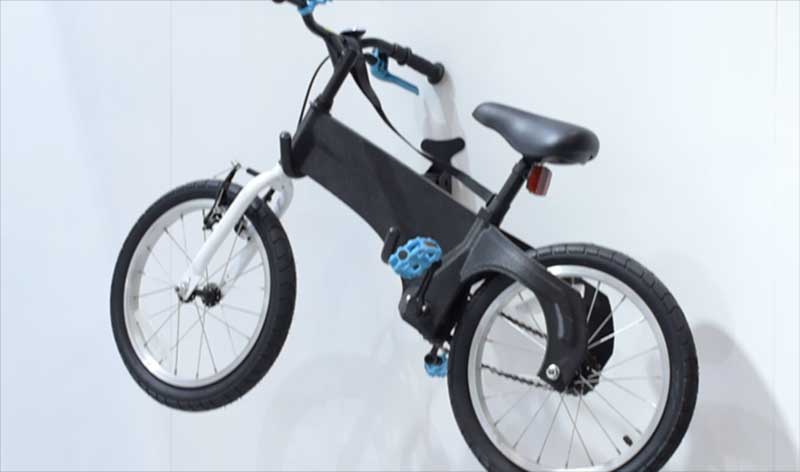 3D-printed violin made of LUVOCOM 3F carbon fibre reinforced material
Question 2
IEMAI Mr. Jiang: Got it. So what does it require for a 3D printer?
LEHVOSS Manager Sun: At present, the adaptability of our materials for high-speed printing is relatively good. Because high-speed printing is a trend in the whole printer industry, our materials must be universal. Therefore, we invest a lot in the research and development of this material, and try our best to match more printers.

Question 3
IEMAI Mr. Jiang: IEMAI focuses on 3D printers for high-performance materials. Based on our partnership, how do you think we can improve product performance, efficiency and economic benefits in the future?
LEHVOSS Manager Sun: Our company has developed many mature solutions in the field of 3D printing of pellet and high-temperature polymer. We hope that we can cooperate in these fields in the future to develop industrial applications in this field and solve industry difficulties. In addition, we will also develop some functional polymer materials, such as carbon fiber PLA, flame retardant PLA, heavy PP and other new research directions.
                                                                                        LEHVOSS 3D Printing Materials
Question 4
IEMAI Mr. Jiang: IEMAI notes that the rapid development and innovation of 3D printing technology at present, and research and development is the foundation of its existence. In addition to our own high-temperature 3D printer, based on FDM, IEMAI has already invested in the research and development of continuous carbon fiber, pellet material and some industry-specific solutions. Would you like to share your thoughts on the research and development of your own product line in the future?
LEHVOSS Manager Sun: We are developing heavy PP materials to solve the problem of wire pulling and the warping of printing. So far, we have solved the problem of production shrinkage and wire diameter instability. The warping of printing has been greatly improved. Of course, we still need to make some adjustments in terms of liquidity. I believe that you will soon see a very distinctive new product on the market, which solves the pain point of the current PP material.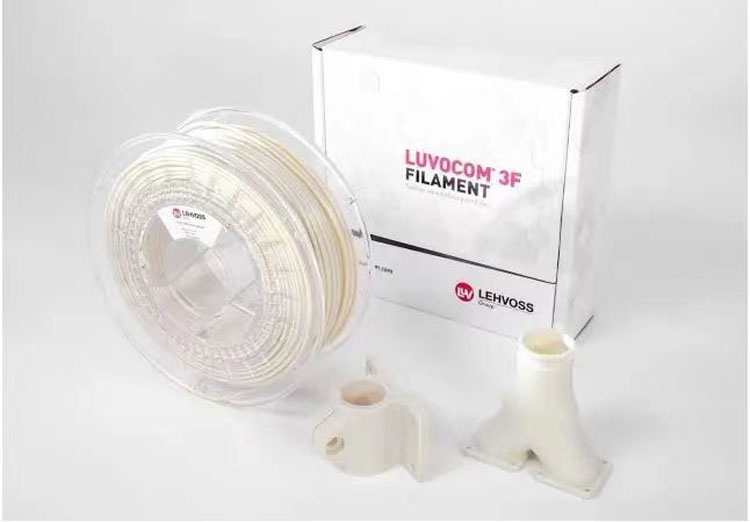 IEMAI Mr. Jiang: Thank Manager Sun for taking the time to communicate with us. I wish your company a smooth exhibition. In the future, we hope to further cooperate with LEHVOSS to bring value to customers.
Here are the profiles of the two companies:

Founded in 1894, LEHVOSS is a trading firm for chemical and mineral specialties, the focus of our parent company Lehmann & Voss & Co. was initially for many decades on the home market (Germany). Starting in 1990, the rock-solid foundation there was used as the basis to internationalize the company, with the goal of offering products and services across Europe. Today the LEHVOSS Corporate Group operates subsidiaries in key European markets, each staffed with local specialists, even as we look to continue our expansion through additional national subsidiaries across Europe.
In 2013 the successful series of LUVOCOM® modified high-performance thermoplastics has been unveiled in the USA through the group company LEHVOSS North America, LLC and in China through LEHVOSS (Shanghai) Chemical Co. Ltd.
The growing importance of the Chinese procurement market led to the establishment of offices in Shanghai and Dalian.
The LEHVOSS corporate group (not counting equity holdings) employed 641 workers in 2020, earning 352 million € in revenues.

Dongguan Imai Intelligent Technology Co. Ltd. is a high-tech enterprise in China focusing on 3D printing R&D and production. Its brand IEMAI 3D is a global industrial grade 3D printer brand, committed to provide users with the "All in one" 3D printing solution of multi material compatible issue. IEMAI 3D supports most of the thermoplastic materials in the 3D printing markets and assist the user to resolve the issue encounter during manufacturing, and all 3D printers and materials have achieved CE and ROHS certification. We attach great importance to brand building and have obtained trademarks certificates from China, United Sates and the European Union. We pursue core technology research and development, and have obtained software copyrights, invention patents, utility model patents, appearance design patents, and the title of national high-tech enterprise. At present, our 3D printing solutions have been applied to aerospace, automotive, petrochemical, medical and electronics manufacturing.