Application background: The application of 3D printing technology in the medical field is more and more in-depth and extensive. With the help of advanced CT reconstruction technology, 3D printing technology and medical materials, it can help patients around the world to reduce suffering and help doctors improve the precision and efficiency of surgery.
Skull defects are usually the result of skull deformities, surgical procedures related to the removal of brain tumors, or accidental trauma. In order to repair such skull defects, titanium alloy materials or PEEK polymer with biocompatibility are usually used in medicine. 3D printing technology is used to make skull implants to replace human bones. There have been many clinical cases at home and abroad.
Medical science has very strict requirements on skull implants. First, it needs to accurately match the data of the patient's defect position, so CT reconstruction and 3D printing are needed to realize precision medicine. In addition, the selected materials should meet the requirements of biocompatibility and good mechanical properties. The elastic modulus of PEEK material is very close to that of human bones, so many hospitals at home and abroad are also carrying out clinical surgery of PEEK implants.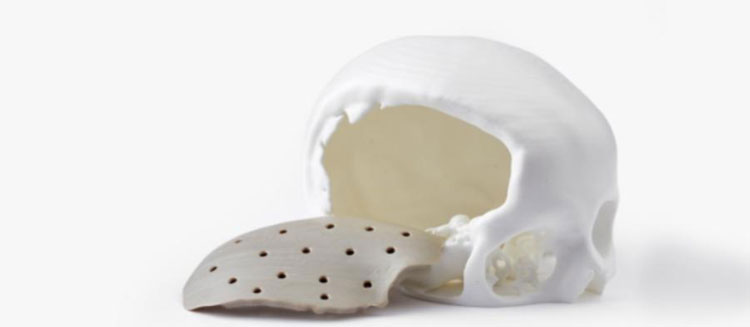 Recently, Bangladesh 3D HUB medical company contacted IEMAI, the 3D HUB hopes to provide local patients with medical PEEK 3D printed implants through IEMAI PEEK 3D printing solution. 3D HUB put forward their requirements for the accuracy and quality of 3D printed implants. After many trials and demonstrations, they finally chose IEMAI MAGIC-HT-PRO for printing.
Case 1:
Jalal Uddin Muhammad Rumi is an associate professor at NINS. His team will first design a skull implant model that matches the patient's skull by using CT reconstruction, then print it out using IEMAI Magic-HT-Pro, After sterilizing the implant, surgery is performed.

Surgical hospital: Bangladesh Specialized Hospital
Patient Name : MD Nazzimuddin
Doctor Name : Dr. Jalal Uddin Muhammad Rumi (Asst. Profesor, NINS)
Implant material : PEEK
Case 2:
Dr. Jalaluddin Ahmed Rumi is a neurosurgeon at NINS. In this case, the implant needed to be placed in the skull near the ear on the side of the skull.

Patient Name : Miss Sabina
Doctor Name : Dr. Jalaluddin Ahmed Rumi (Neurosurgeon, NINS)
Implant material : PEEK
Special Thanks for preparing 3D model & supporting: Dr. Monir Reza (DMCH)
IEMAI PEEK material is a thermoplastic polymer with excellent performance and excellent biocompatibility. Its elastic modulus is very close to human bone, which has been recognized by many surgeons. It is one of the most ideal orthopedic implant materials that can replace metal materials.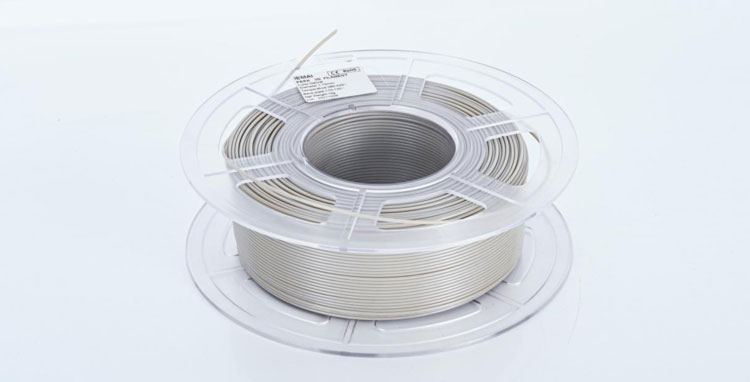 The high temperature 3D printer Magic-HT-Pro has a printing temperature of up to 500℃, a hot bed temperature of 200℃, a chamber temperature of 120℃. Equipped with liquid cooling dual printing head with independent lifting, which provides excellent hardware conditions for stable printing of PEEK.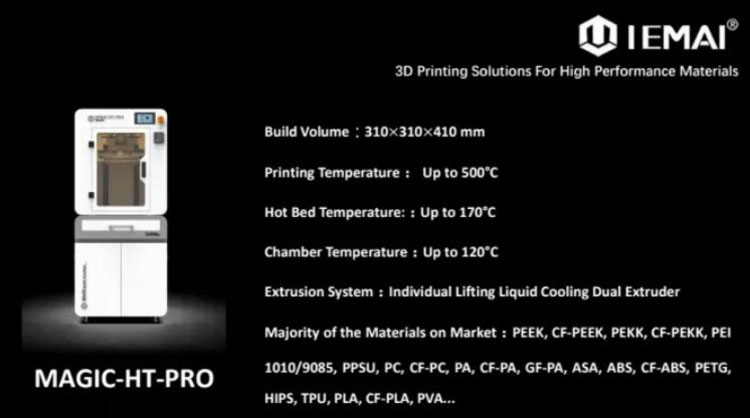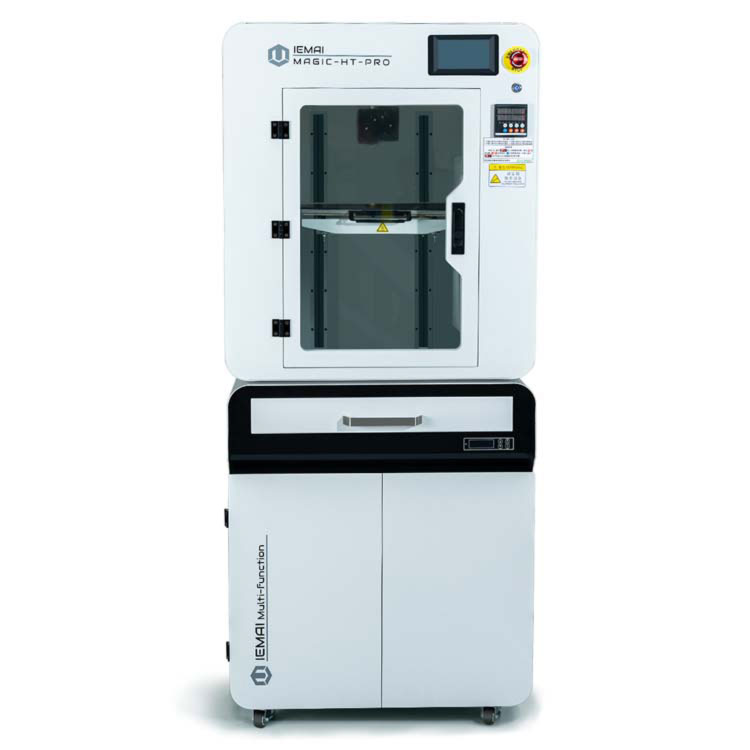 In the future, 3D HUB and IEMAI will continue to deepen the cooperation of 3D printing technology in the medical field, play their advantages respectively, and bring 3D printing technology into Bangladesh, so as to reduce pain for local patients and make contributions to society.

IEMAI Profile
Dongguan Imai Intelligent Technology Co., Ltd is a high-tech enterprise in China focusing on 3D printing R&D and production. Its brand IEMAI 3D is a global industrial grade 3D printer brand, committed to provide users with the "All in one" 3D printing solution of multi material compatible issue. IEMAI 3D supports most of the thermoplastic materials in the 3D printing markets and assist the user to resolve the issue encounter during manufacturing, and all 3D printers and materials have achieved CE and ROHS certification. We attach great importance to brand building and have obtained trademarks certificates from China, United Sates and the European Union. We pursue core technology research and development, and have obtained software copyrights, invention patents, utility model patents, appearance design patents, and the title of national high-tech enterprise. At present, our 3D printing solutions have been applied to aerospace, automotive, petrochemical, medical and electronics manufacturing.