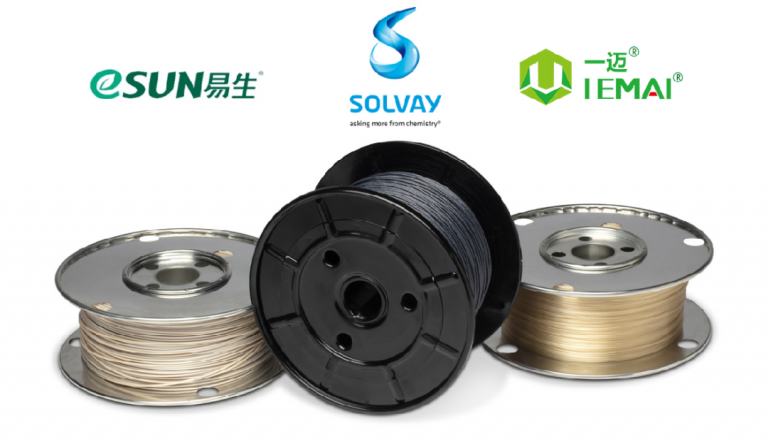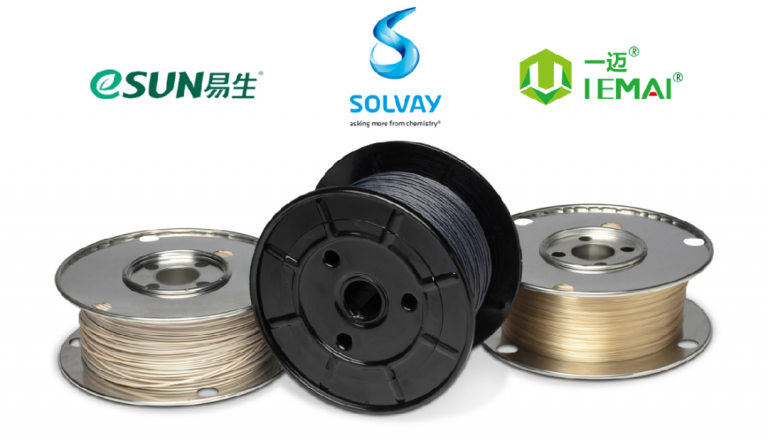 Strong alliance to build 3D printing applications for high-performance materials (Eason & Solvay & IEMAI3D)
On July 5, 2021, IEMAI signed a cooperation agreement with Eason to develop 3D printing for special engineering plastics and general engineering plastics, and to open a new chapter of FDM part performance. Esun is the China partner of Solvay Specialty Materials, and IEMAI has conducted test printing and process guide production for Solvay's three high-performance materials, PEEK, CF PEEK and PPSU.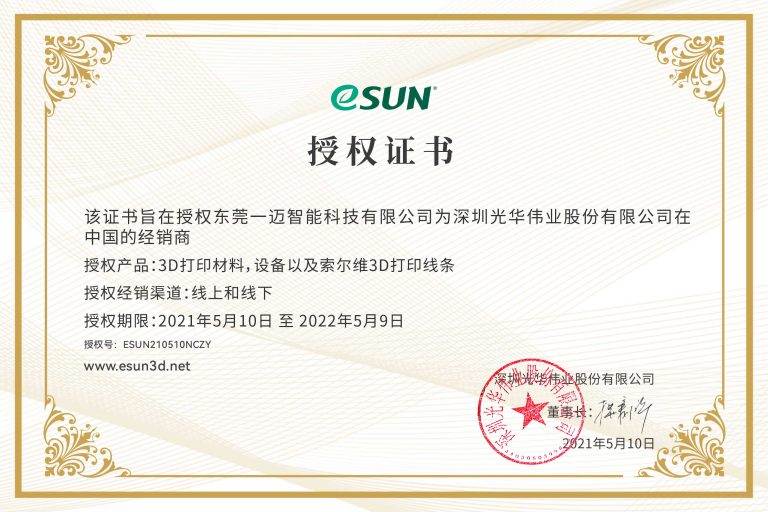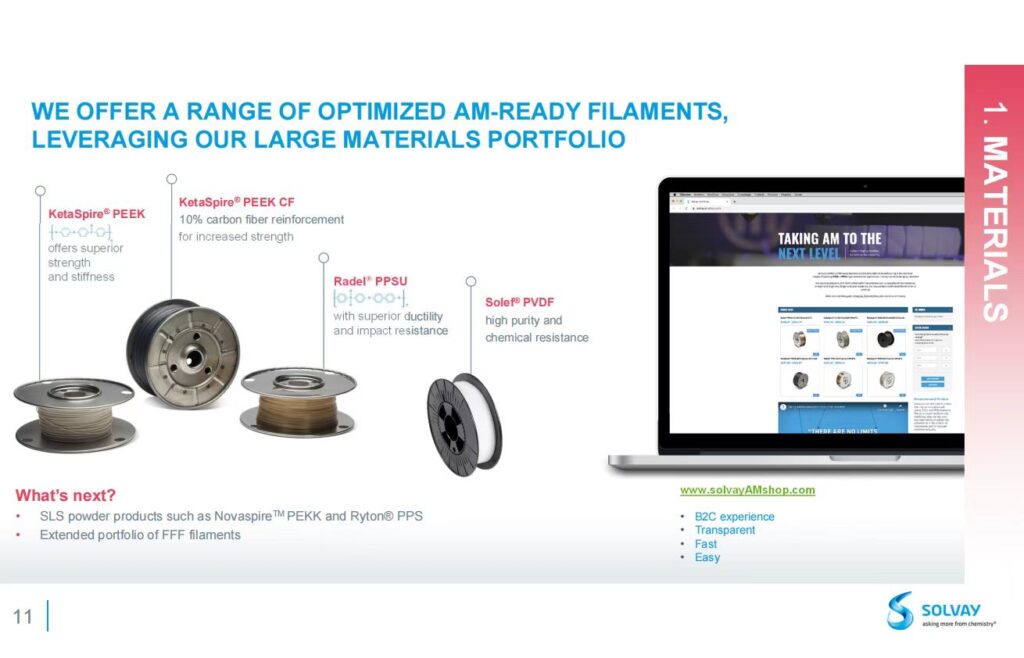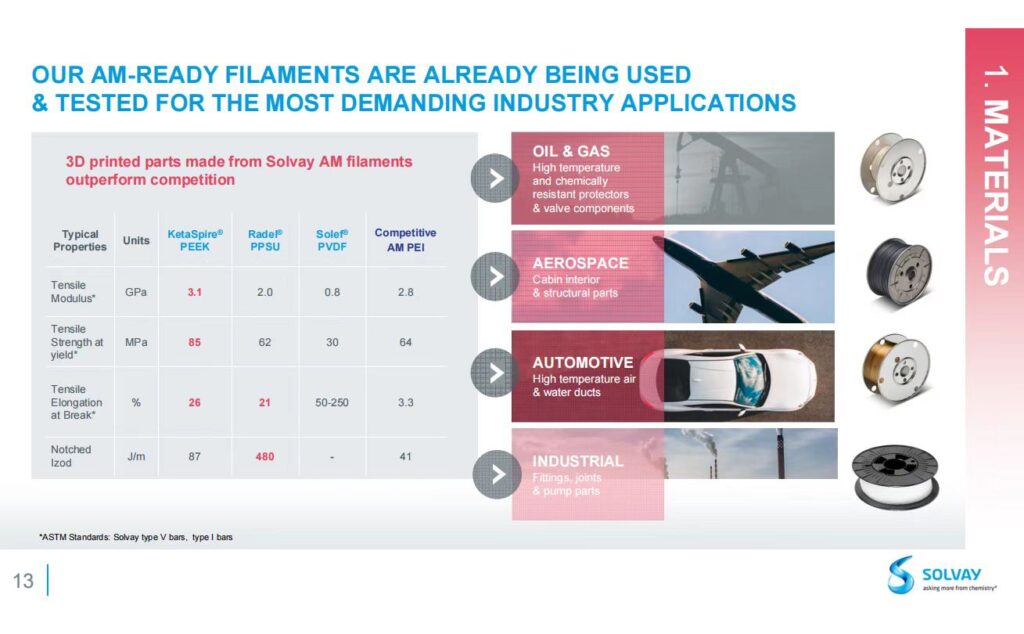 IEMAI used MAGIC-HT-PRO during the test, which has a double-layer constant temperature chamber and liquid cooling system, as well as a dual-head system with independent lifting, a maximum print temperature of 500°C, a maximum hot bed temperature of 170°C, and a maximum chamber temperature of 120°C, laying the hardware foundation and temperature conditions for high-performance material printing.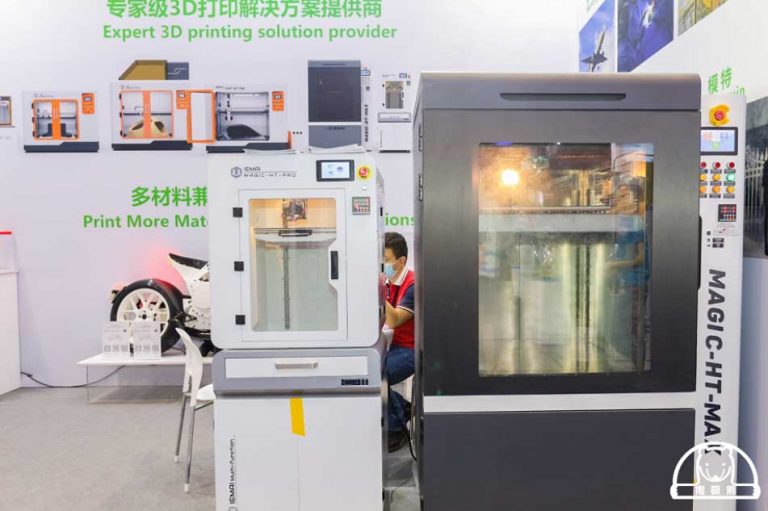 High Temperature 3D Printer (Left)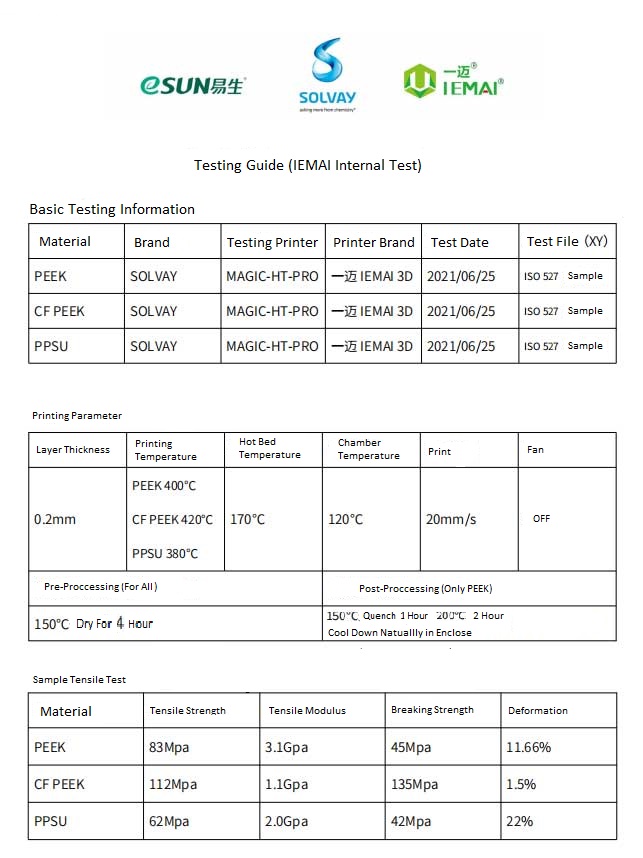 ↓↓Solvay brand profile↓↓
As a company grounded in science, Solvay is committed to using technology to improve every aspect of life. Our mission is to connect people, ideas and elements to recreate progress, with the aim of creating shared sustainable value for all. Through the Solvay One Planet program, we protect the climate, resources, and create better lives. Whether at home, in food and consumer products, or in markets such as aircraft, automobiles, batteries, smart devices, medical applications, water and air purification systems, Solvay's innovative solutions help create safer, cleaner and more sustainable products. Founded in 1863, Solvay today ranks among the top three companies in the world in most of its business areas.
↓↓ eSUN brand introduction↓↓
eSUN brand is dedicated to the research and development, production and sales of 3D printing materials, as well as promoting the in-depth development of the 3D printing industry. eSUN eSUN is a leading global brand of 3D printing materials, the company's product range, excellent performance, high cost performance, wide range of applications, are widely used in product design, industrial manufacturing, surgery and medical, culture and art, education and research.
↓↓Brand Introduction of IEMAI 3D↓↓
Imai Intelligent Technology Co. Ltd. is a high-tech enterprise in China focusing on 3D printing R&D and production. Its brand IEMAI 3D is a global industrial grade 3D printer brand, committed to provide users with the "All in one" 3D printing solution of multi material compatible issue. IEMAI 3D supports most of the thermoplastic materials in the 3D printing markets and assist the user to resolve the issue encounter during manufacturing, and all 3D printers and materials have contained CE and ROHS certification. We attach great importance to brand building and have obtained trademarks certificates from China, United Sates and the European Union. We pursue core technology research and development, and have obtained software copyrights, invention patents, utility model patents, appearance design patents, and the title of national high-tech enterprise. At present, our 3D printing solutions have been applied to aerospace, automotive, petrochemical, medical, dental and electronics manufacturing.