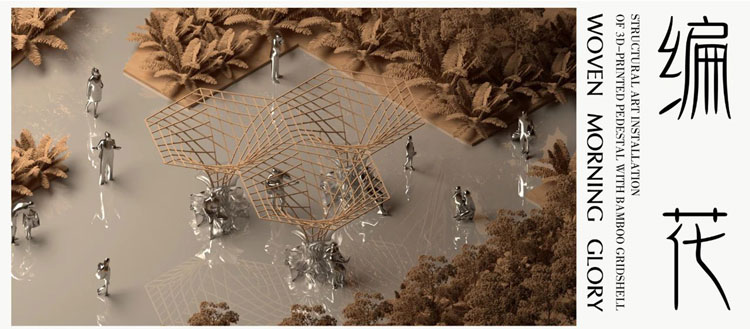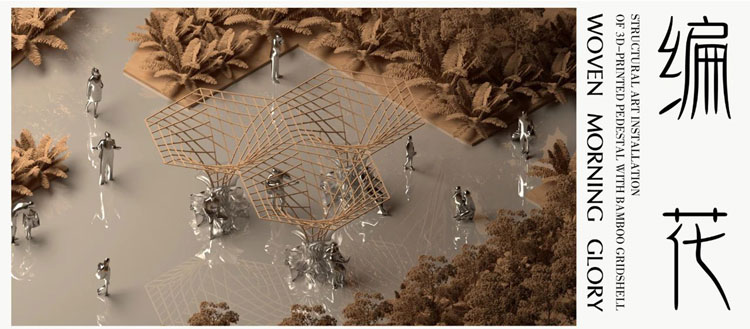 This structural art installation takes the morning glory as the prototype, and builds the bamboo reticulated shell structure shaped like a flower on the 3D printed column shaped like a torus. By combining traditional handicraft skills with modern construction technology, it interprets the beauty of the fusion of the two construction methods , It also expresses the respect and inheritance of traditional skills in the era of technological explosion.
This project is completed by teachers and students majoring in Architecture and Civil Engineering of South China University of Technology.
The 3D printing part of this device was produced by IEMAI 3D, an industrial-grade 3D printing equipment manufacturer headquartered in Dongguan.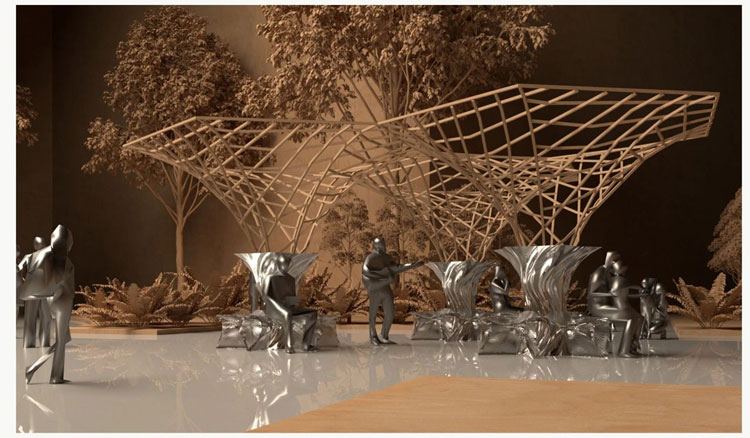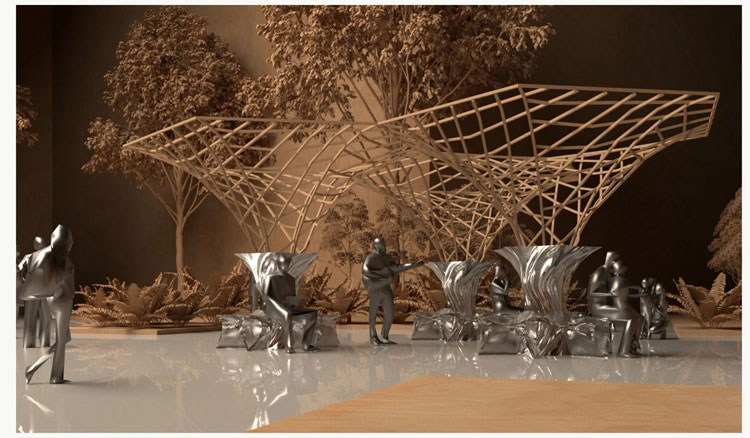 In this project, the industrial-grade 3D printing equipment manufacturer IEMAI 3D used the new granular material 3D printing equipment FAST-JET-1500 for printing production. During the process, the design team continued to iterate the design and optimize the parameters according to the actual effect. , and finally completed the project within a week.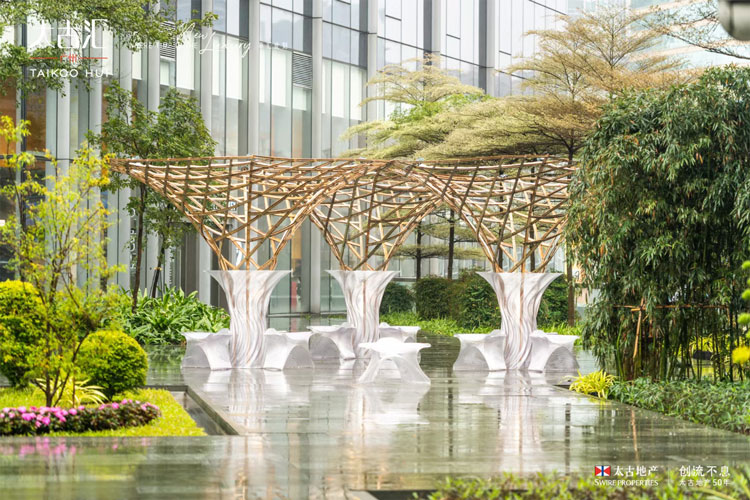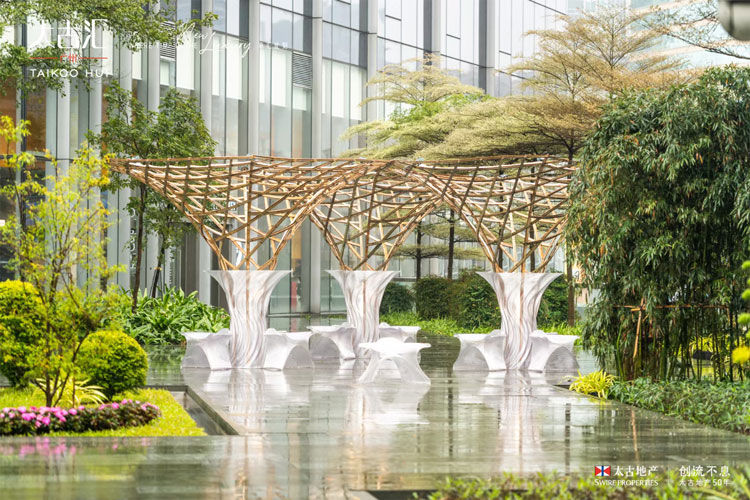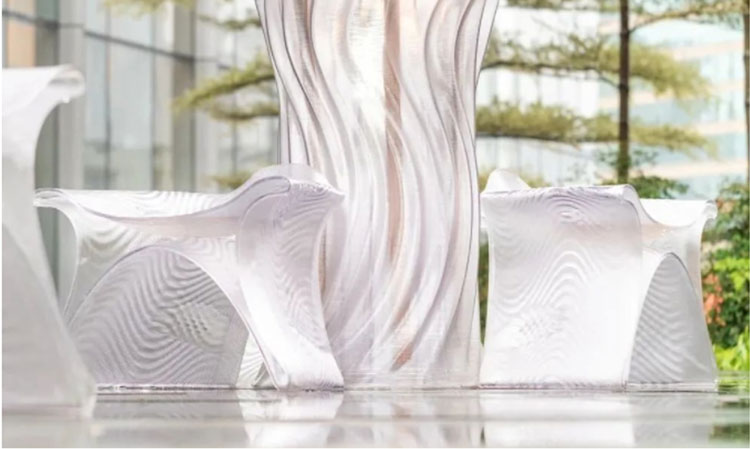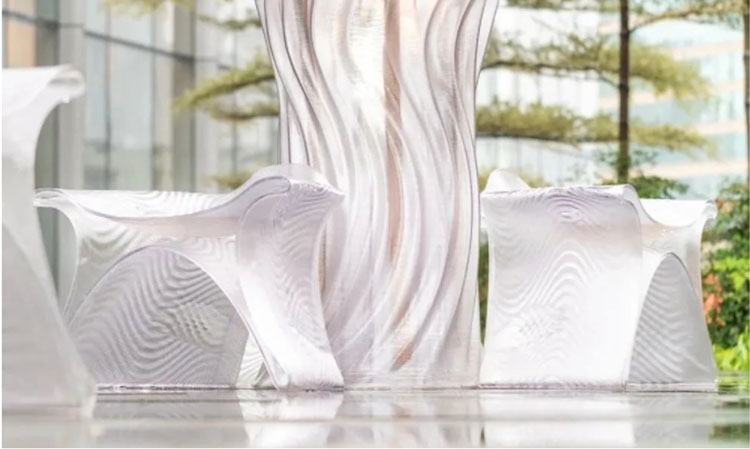 The use of 3D printing of pellet materials for digital construction has the advantages of high efficiency and low cost. Through parametric design and advanced production methods, the presentation of the final product can be made more distinctive.
In addition,IEMAI Smart has started to try 3D printing of recyclable pellet materials, which will play a key role in sustainable development and plastic restriction.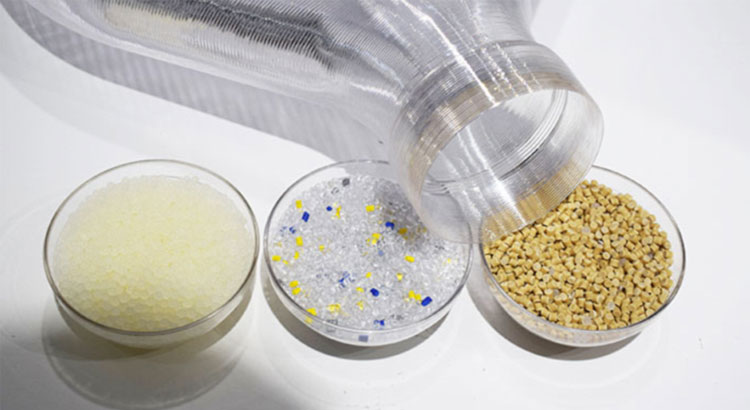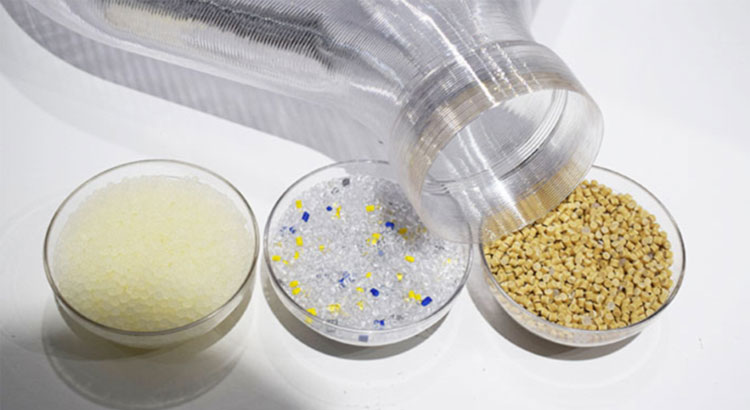 3D printing and art design will definitely establish a profound relationship. The presentation of art design is inseparable from 3D printing. This is not the first time that IEMAI's pellet 3D printing solution has cooperated with universities/designers, nor will it be the last time. At the current stage, it is still necessary for manufacturers to maintain close communication with the design team, to carry out design iterations for the production method of 3D printing, and to optimize parameters according to the design method and material characteristics.
We welcome more designers/teams/enterprises/academies to contact us and work together to promote digital manufacturing of art design.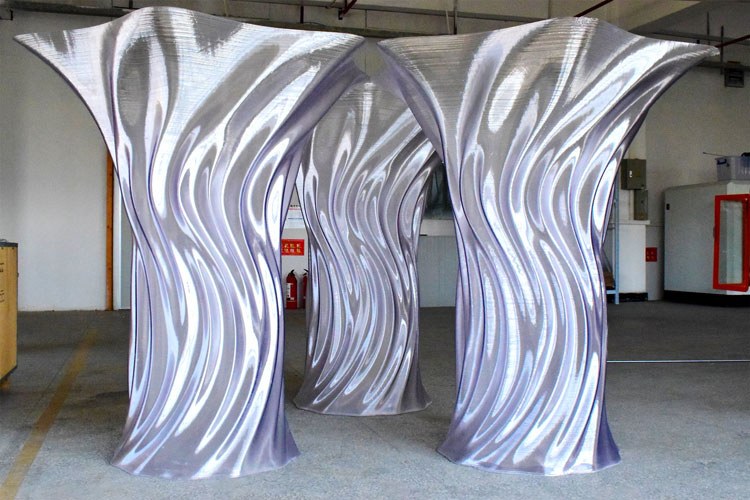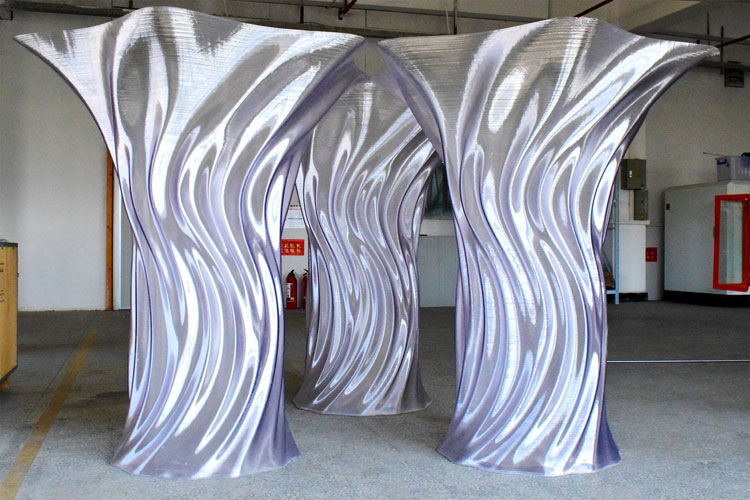 IEMAI 3D Brand Profile
IEMAI 3D is a high-tech enterprise in China that focuses on the R&D and production of 3D printing. Its brand IEMAI 3D is a global industrial-grade 3D printer brand. It is committed to providing users with multi-material compatible "All in one" "The 3D printing solution supports the printing of most thermoplastic materials in the market and helps users solve the problems encountered in manufacturing and production. We implement high-quality standards in product development and production, and all 3D printers and materials have obtained CE and ROHS certification. We attach great importance to brand building and have obtained trademark certificates from China, the United States and the European Union. We pursue core technology research and development, and have obtained software copyright, invention patent, utility model patent, appearance design patent, and the title of national high-tech enterprise. Now, our 3D printing solutions have been applied to: aerospace, automotive, petrochemical, medical and electronics manufacturing.