Time: 2022.11.04
Guests: IEMAI Manager Jiang | Kexcelled Manager Meng
Introduction: Kexcelled and IEMAI  have a certain basis for cooperation in special engineering plastics and general engineering plastics. With the help of this TCT exhibition, a simple interview was conducted.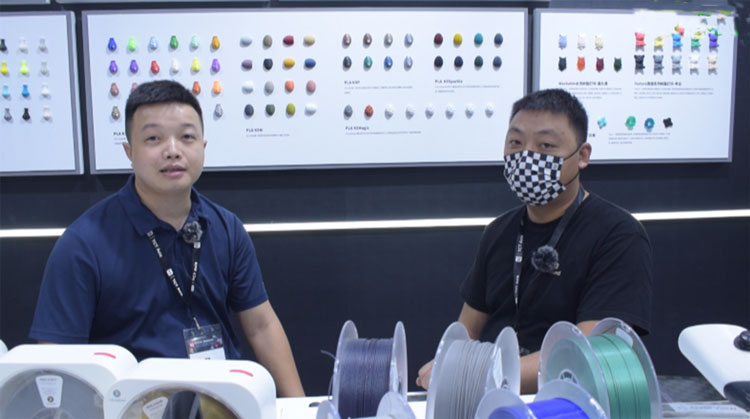 Q1
IEMAI:Did this TCT exhibition bring some new products or some more hard-core products?
Kexcelled:The new products brought this time, one is that PA and CF-PA have been improved in terms of engineering plastics, the second is the newly launched PEKK, and the enhanced version of PEEK.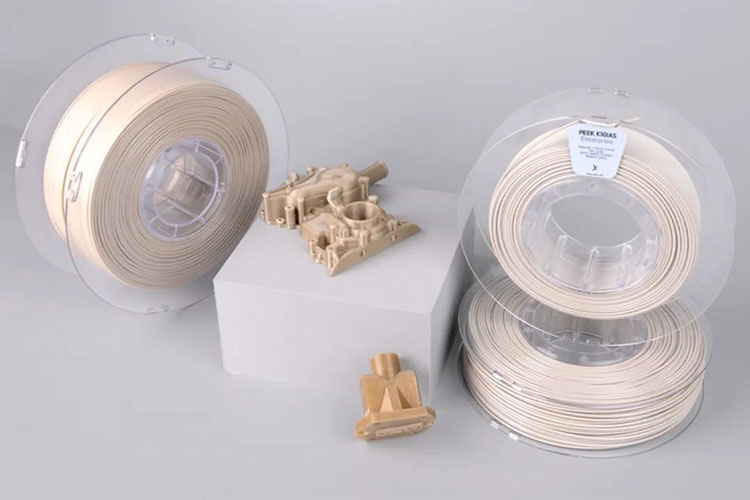 Q2
IEMAI :Kexcelled thinks that in the future, how can IEMAI combine your materials, including IEMAI's machines, to provide users with better product performance; or higher printing efficiency?
Kexcelled:In the future, we will cooperate with each other, focus on the modification of special engineering materials in materials, make the interlayer bonding or other materials stronger during the machine printing process, and also produce some materials to work towards higher printing speeds .

Q3
IEMAI:Does Kexcelled have any ideas of its own in the future product system?
Kexcelled:It still focuses on high-performance materials, and will not involve metal powder or polymer powder for a long time in the future. It will still mainly be used for FDM wires and LCD or DLP resins. FDM will introduce more special engineering materials, or other modified materials of common materials to increase the adaptability of printing.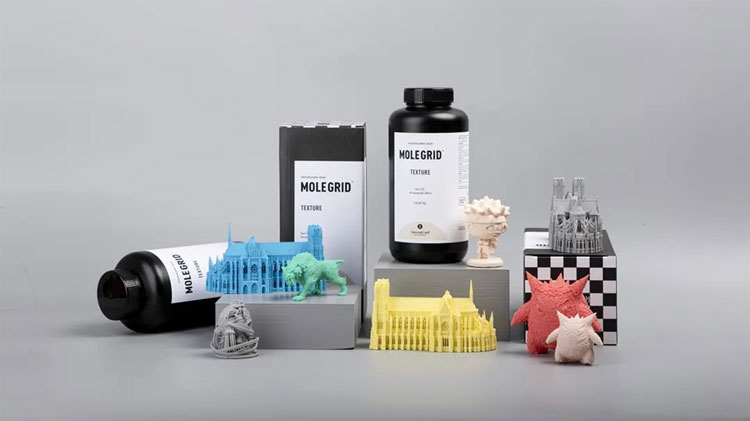 IEMAI has established a relationship with Kexcelled for a long time, and I look forward to more levels in the future.The purpose of deepening cooperation is to serve the needs of the application side or customers. I hope that there will be more and more in-depth cooperation in the future. Today's interview will end here first. Thank you, Manager Meng.

Kexcelled is an international leading supplier of additive manufacturing materials, focusing on the R&D, production and sales of additive manufacturing polymer materials. Kexcelled's mission is to shape a global brand and promote additive manufacturing as an innovative manufacturing method. For this reason, we attach great importance to innovation and research and development. Since its establishment, the company has been awarded as a private technology enterprise in Jiangsu Province and a national high-tech enterprise, and has applied for 39 patents in total. At the same time, in order to improve the energy efficiency of research and development, we actively establish extensive and in-depth cooperative relations with well-known domestic and foreign material companies such as LEHVOSS, DOW, HUNTSMAN, and COVESTRO.

Dongguan IEMAI Intelligent Technology Co., Ltd. is a high-tech enterprise focusing on the research, development and production of 3D printing. Its brand IEMAI 3D is a global industrial-grade 3D printer brand, dedicated to providing users with "all-in-one" 3D printing solutions for compatibility issues with multiple materials. IEMAI 3D supports most thermoplastic materials in the 3D printing market and assists users in solving problems encountered in the manufacturing process. All 3D printers and materials have obtained CE and ROHS certification. We attach great importance to brand building and have obtained trademark certificates in China, the United States and the European Union. We are committed to the research and development of core technologies, and have obtained software copyrights, invention patents, utility model patents, design patents, and won the title of national high-tech enterprise. Currently, our 3D printing solutions have been applied in aerospace, automotive, petrochemical, medical and electronic manufacturing.