Time: 2022.11.04
Guests: IEMAI Intelligent Manager Jiang  | Shining 3D Manager Lin
Introduction: IEMAI and Shining 3D have cooperated in the research and development project of 3D printing karts in the early stage, and have a certain basis for cooperation. With the help of this TCT exhibition, a simple interview was conducted.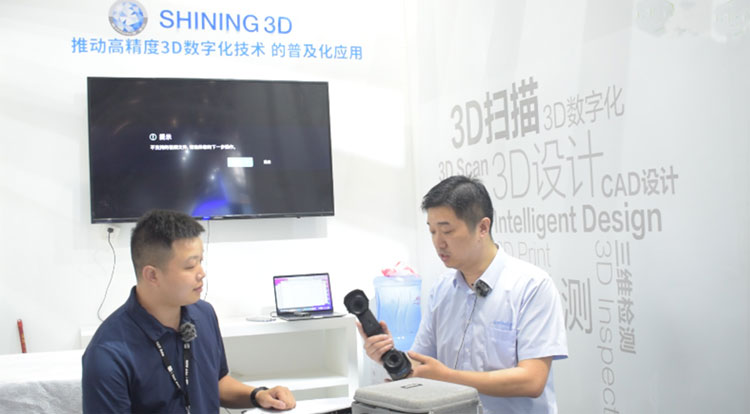 Q1
IEMAI:Does this TCT exhibition bring new products or new solutions?
Shining:The exhibition brought two new products. The first one is Einstar, a popular professional-grade 3D scanner, which is mainly used in medical rehabilitation, cultural and creative design, education and teaching and other fields; the second new product is industrial metrology. The first-class blue laser handheld 3D scanner FreeScan UE Pro, its spots are all laser lines and has three scanning modes.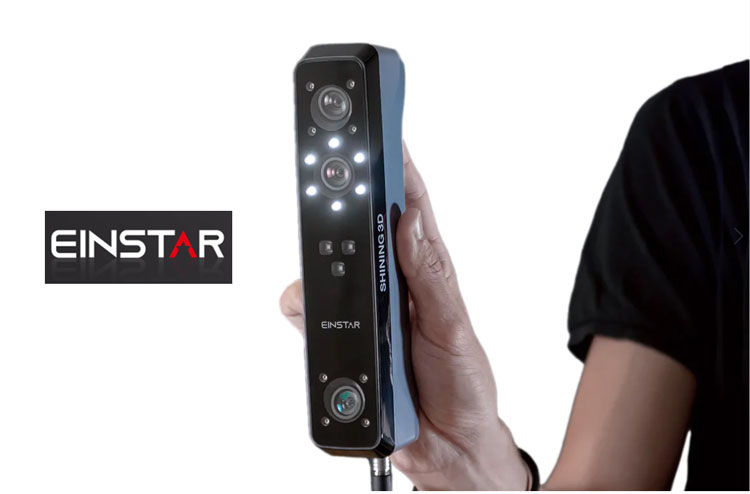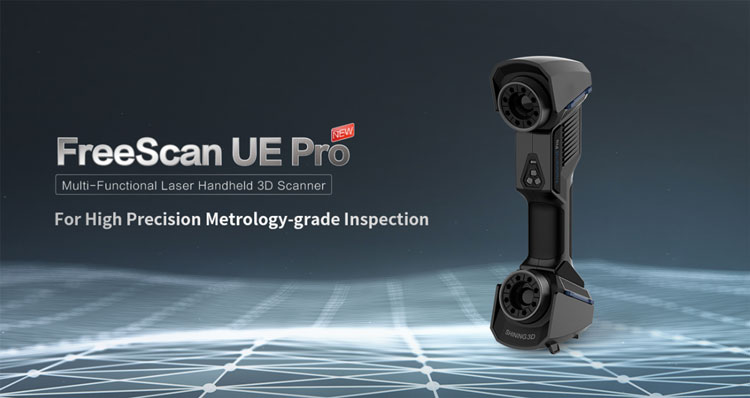 Q2
IEMAI:How do you think equipment manufacturers and scanner manufacturers can combine to provide clients with better customer experience or better services?
Shining:Shining 3D provides a variety of 3D scanning technology solutions and an ecosystem suitable for 3D printing. The data obtained through scanning is used for printing. When the printed product needs to have a certain high-precision quality assurance, it is necessary to use an industrial metrology-grade 3D scanner. Acquiring these data for quality inspection, 3D scanning and 3D printing form a completely closed-loop solution.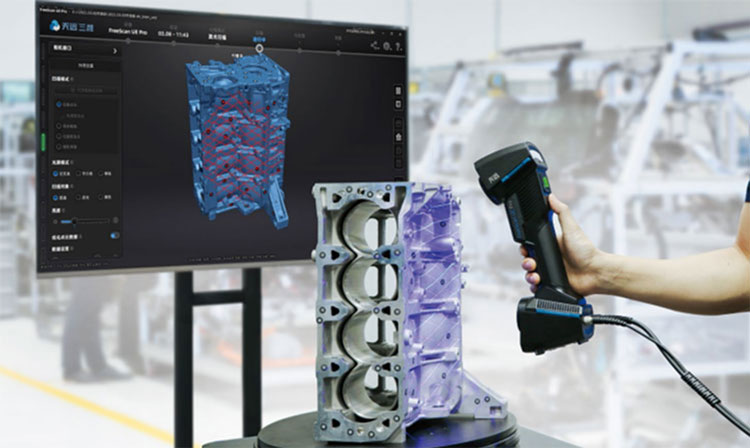 Q3
IEMAI:Does Shining 3D have any ideas on future product development or ideas that you can communicate with us?
Shining:In the future, one of the most important points is intelligence. When collecting data, it can be intelligently captured and processed, which can greatly reduce the user's later processing of printing data through software. It can make the customer experience better, the threshold can be lowered, and it is easier to use these products.

IEMAI:Well, I hope that we can have a deeper cooperation with Shining 3D and Tianyuan 3D in the future. In the future, we can work together to bring value to China's 3D printing industry and to provide better services for application-side customers.

Shining 3D is a scientific and technological innovation enterprise focusing on the R&D and application of high-precision 3D vision software and hardware technology. The company has independently developed a number of core technologies in the 3D field, has nearly 300 authorized patents and more than 100 software copyrights, and has established a provincial key enterprise research institute in Zhejiang Province and a postdoctoral workstation in Zhejiang Province. The company drafted the national standard of "Technical Requirements for Dental Model 3D Scanner" and the industry standard of "White Light 3D Measurement System", etc., participated in the national key research and development project of "3D Printing Application Research and Clinical Demonstration of Oral Restoration", and undertook other More than 10 national, provincial and municipal important scientific and technological projects, and scientific research cooperation with Zhejiang University, Peking University School of Stomatology, and other universities.

Dongguan IEMAI Intelligent Technology Co., Ltd. is a high-tech enterprise focusing on the research, development and production of 3D printing. Its brand IEMAI 3D is a global industrial-grade 3D printer brand, dedicated to providing users with "all-in-one" 3D printing solutions for compatibility issues with multiple materials. IEMAI 3D supports most thermoplastic materials in the 3D printing market and assists users in solving problems encountered in the manufacturing process. All 3D printers and materials have obtained CE and ROHS certification. We attach great importance to brand building and have obtained trademark certificates in China, the United States and the European Union. We are committed to the research and development of core technologies, and have obtained software copyrights, invention patents, utility model patents, design patents, and won the title of national high-tech enterprise. Currently, our 3D printing solutions have been applied in aerospace, automotive, petrochemical, medical and electronic manufacturing.