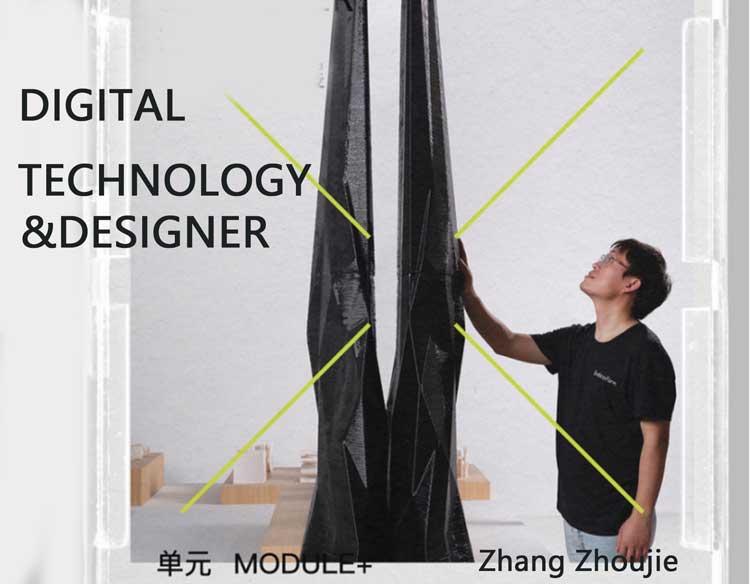 IEMAI joined hands with many designers to participate in the "Contemporary Design Exhibition" of the third "Design Spring·China Home Expo". This exhibition aims to invite Chinese Mesozoic designers to discuss the impact and challenges of technology and digital development on design.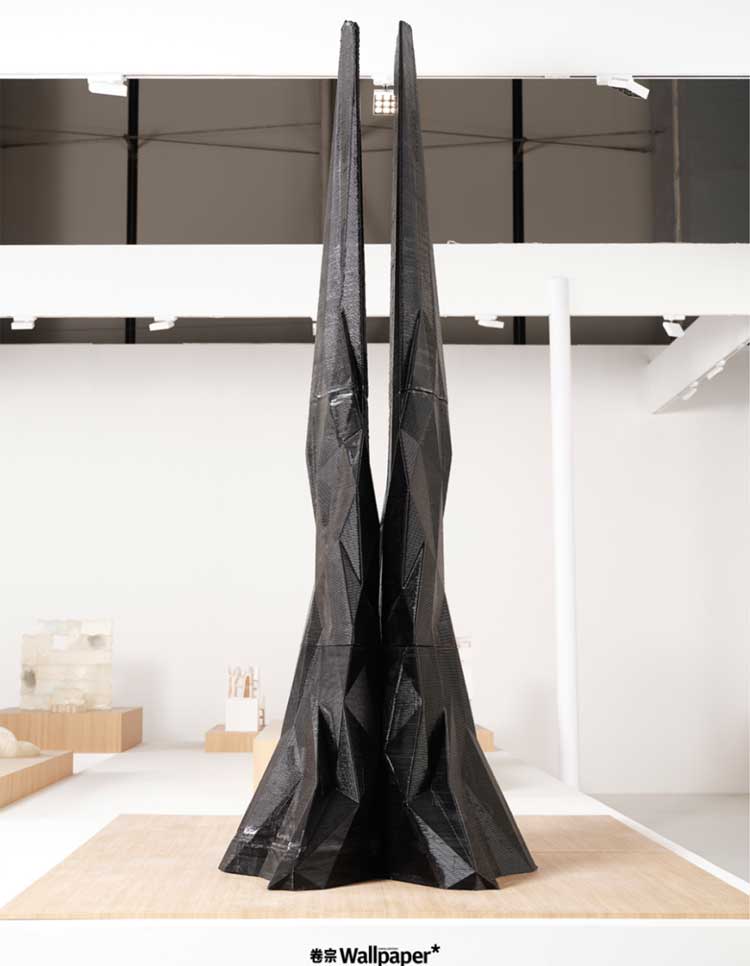 Product Designer:Zhang Zhoujie
Graduated from Central Saint Martins College of Art and Design in the UK, his works are distinctly independent, experimental and futuristic to explore the evolution and manufacture of digital forms. His work focuses on the minimalism of logic, the variety and unpredictability of results. His works have been widely exhibited and collected around the world, and have received attention and reports from mainstream media such as Wallpa-per*The New York Times, and were included in the Forbes "2021 China's Most Commercially Valuable Smart Designer List TOP 10". In 2022, he won the "Hurun Report's Most Favored Chinese Designer"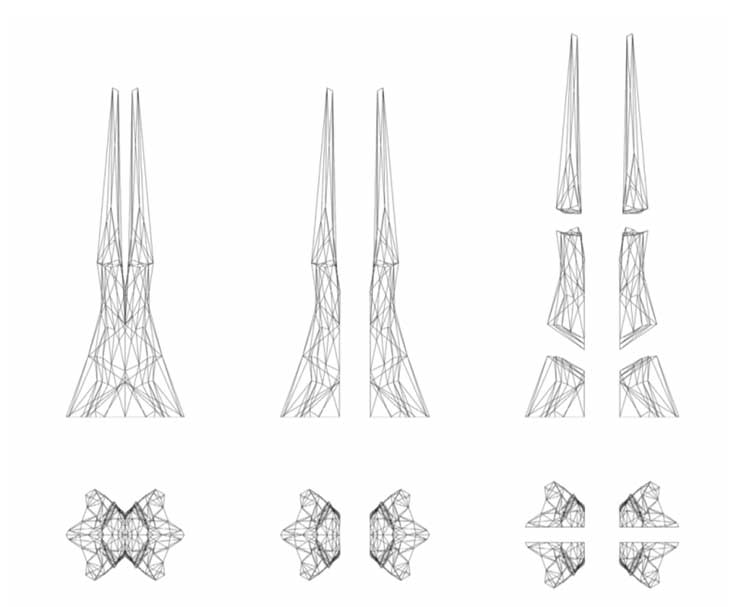 Design concept:
With the rapid development of information technology, computing power has become the cornerstone and core driving force of the digital society. "Computer Power Tower" presents the important position and infinite possibilities of computing power in the image of a tower, and at the same time expresses people's admiration and favor for computing power. The work combines the visual elements of triangular surfaces through 3D printing technology and black appearance. Conveying an air of mystery, serenity and firmness, it powerfully conveys the depth, mystery and power of the digital age. It is not only a work of art, but also an exploration and reflection on the digital world and computing power worship.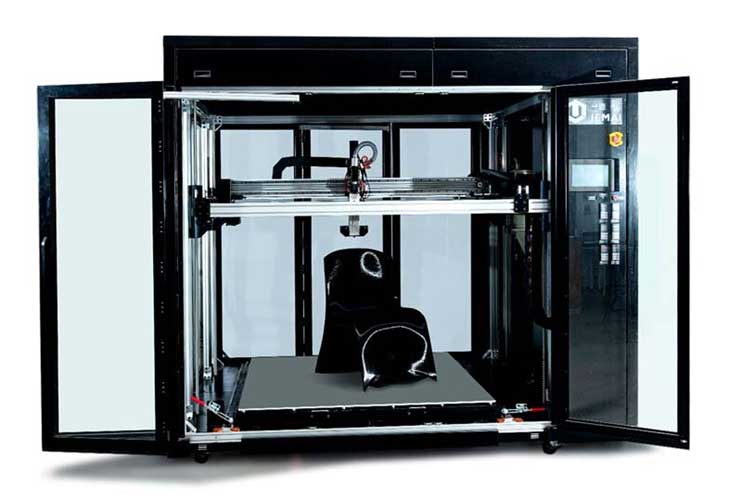 Equipment manufacturer:Dongguan IEMAI Intelligent Technology Co.,Ltd
Principle:FGF(Fused Deposition Modeling )
Product:FAST-JET-1500
Material:PETG pellet
Model size:1075*806*3000mm(After assembly)
Spend time:88 hours
FAST-JET-1500 is a particle 3D printer with a printing size of 150015001500mm. Its printing temperature is as high as 500°C°, extrusion can reach 120°C, and its maximum throughput is 6KG per hour. It has modular liquid cooling Screw type single head, it can support most materials on the market.
For example: PLA/CF-PLA/ ABS/TPU/PETG/ PA/CF-PA/PC,/CF-PC/PP…