This substance is a fiberglass-filled polyamide. It offers superior thermal resistance and the same benefits as traditional polyamide. Strong tensile strength, high stiffness, and 110 °C temperature resistance. possesses anisotropic mechanical characteristics (such as injected materials loaded with fibers).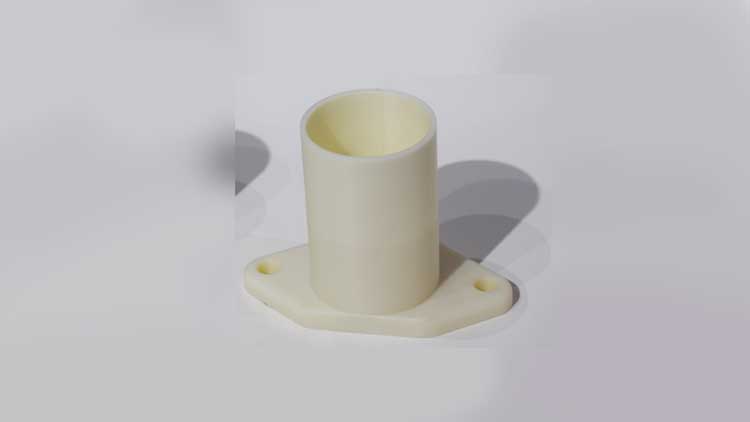 Glass filled nylons have very high stiffness, high mechanical strength, a high level of hardness and toughness, as well as high creep strength as its primary properties. Moreover, they offer excellent fatigue strength, strong mechanical damping qualities, and very high dimensional stability.
In order to provide all the benefits of ordinary polyamide with a substantially better thermal resistance (up to 110°C), PA-GF combines polyamide powder and glass beads. This material excels in challenging settings where temperature performance or wear resistance are essential, as well as for functional prototypes and end-use parts that require high stiffness and tensile strength.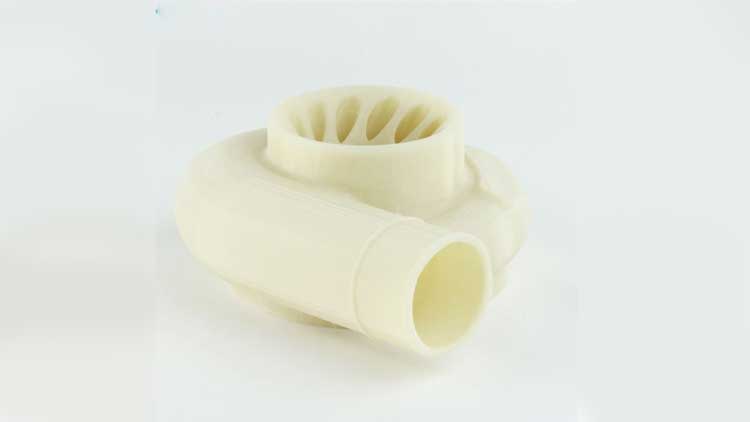 Due to the material's characteristics, it can be used in components that experience repeated high temperature loads. It is frequently utilized in industry, particularly in the automobile industry, in electrical engineering, and for radiator parts and engine covers.