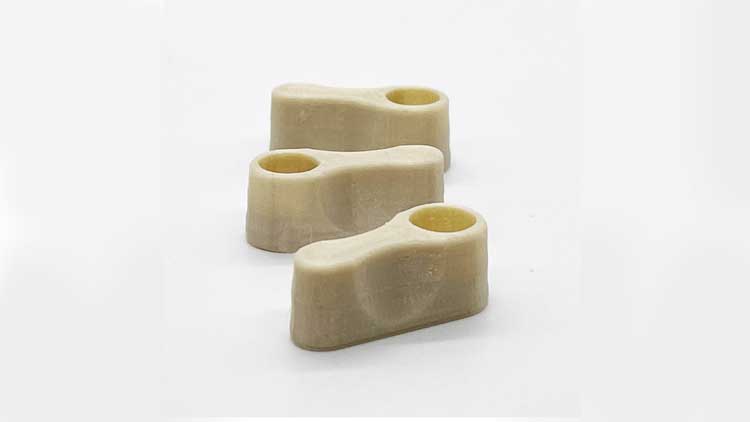 For demanding and specialized applications using FDM technology, ULTEM 9085 filament is a high-performance thermoplastic with excellent physical and mechanical characteristics. It is one of the strongest Stratasys FDM materials and is ideal for high-strength/low-weight applications due to its high strength-to-weight ratio. Additionally, ULTEM 9085 filament has excellent chemical tolerance, high impact resistance, and complies with numerous flame, smoke, and toxicity standards set by the transportation industry.
The same features are present in ULTEMTM 9085 filament certified grade, but it also has traceability documentation and passes more thorough and exacting test requirements. Users can trace the filament all the way back to the original pellet stock using a Certificate of Analysis. Because of this, ULTEMTM 9085 filament certified grade is ideally suited for sectors of the economy that demand a higher degree of material traceability.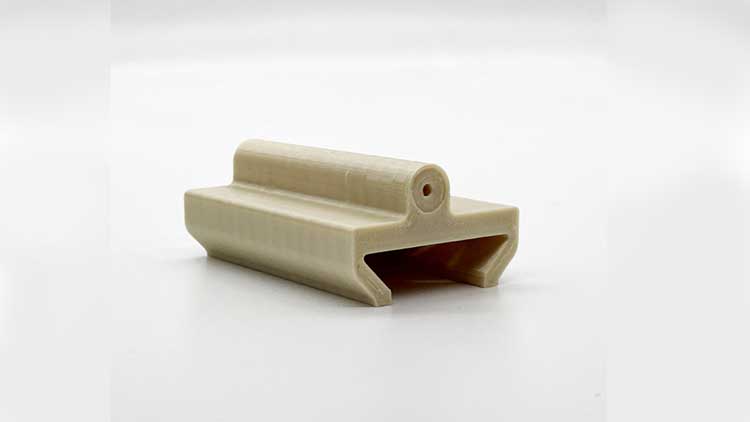 The aerospace industry is aware of the value of additive manufacturing (AM). To see this reality in action, one only needs to observe the behaviors of leading companies in the sector, such as Boeing and Airbus. For their aircraft, Airbus selected the technology to produce parts made of ULTEMTM 9085 resin. Boeing boasts that their commercial, space, and defense products use more than 50,000 AM parts.
Using the strength of FDM® (fused deposition modeling) ASA thermoplastic for the primary wing and fuselage structures, Aurora created and successfully flew the first 3D-printed jet-powered unmanned aerial vehicle. The primary objective of the airplane was to show how quickly a design could be transformed from an idea into a flying machine. Additionally, it demonstrates the applicability of AM for flight-capable components beyond of its conventional prototyping function.