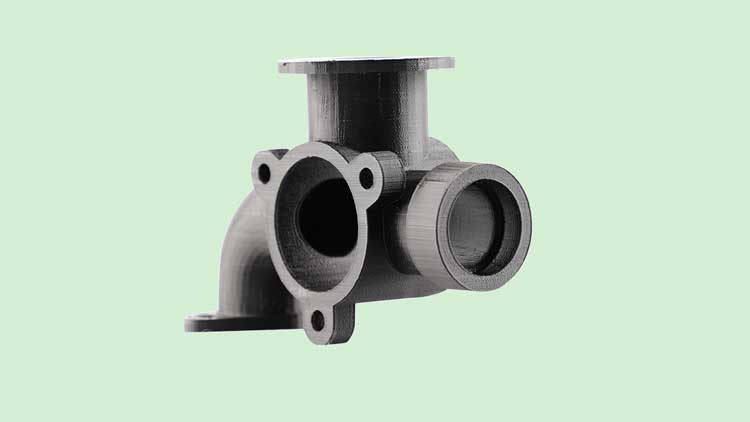 This polyamide powder (PA-GF) contains glass particles, increasing its flexural modulus and thermal resistance (to 110°C). The stiffness is improved and the material demonstrates exceptional long-term wear resistance because it is filled with glass spheres. Due to the glass component, the impact and tensile strength is reduced when compared to other nylons. Ideal for tough situations when heat, stiffness, or wear are important.
High Stiffness
Dense material (1.22g/cm³)
High temperature resistant (up to 110°C)
Examples of areas of application of the PA GF
Prototypes and finished products with high stiffness and/or high resistance requirements at high temperatures.
Structural elements of unmanned aerial vehicles (UAVs).
General public sporting goods, turbines, connectors, and cases and crates.
Prototypes that work can be tested in their actual surroundings. Small or medium batches can be used to economically generate complex final products.