Highly recognized as an aerospace-grade material: PEI 9085 is a durable aerospace-grade polymer with a strength-to-weight ratio comparable to Aluminum 6061.
For demanding and specialized applications using FDM technology, PEI 9085 filament is a high-performance thermoplastic with exceptional physical and mechanical characteristics. It is one of the strongest IEMAI FDM materials and works well for high-strength/low-weight applications thanks to its high strength-to-weight ratio. Moreover, PEI 9085 filament has excellent chemical tolerance, strong impact resistance, and complies with numerous flame, smoke, and toxicity criteria set by the transportation industry.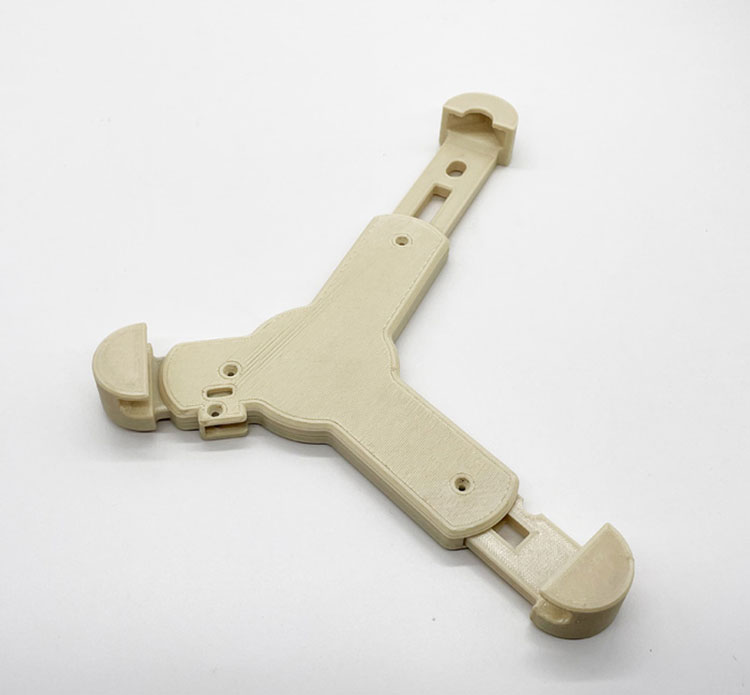 The same features are present in PEI 9085 filament certified grade, but it also has traceability documentation and passes more thorough and exacting test requirements. Users can trace the filament all the way back to the original pellet stock using a Certificate of Analysis. Because of this, PEI 9085 filament certified grade is ideally suited for sectors of the economy that demand a higher degree of material traceability.
In all situations where low-outgassing and low FST are required, PEI 9085 can be utilized to print ducting and panels due to its certified flame retardancy. The material can be used for casing or structural frames to safeguard delicate components like electronics because it also somewhat dampens vibrations. Thus, PEI 9085 is an excellent fit for the industry of aviation.

Outstanding mechanical and thermal qualities are the main factors behind PEI 9085's widespread use in aerospace sectors. The material's ability to resist flame makes it excellent for creating ductwork, electrical enclosures, and airplane interiors. Moreover, PEI 9085 is resistant to alcohols and automotive fluids, making it possible for printing tools that require lubrication to function.PEI 9085 is certified to meet FAR 25.853 standard accepted in the aerospace industry.