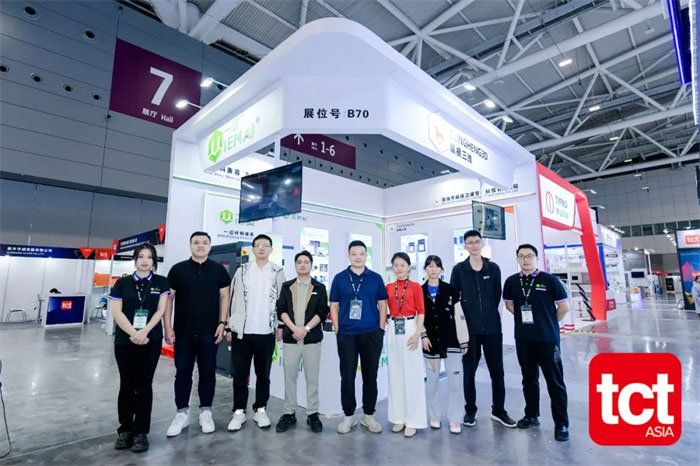 In 2022, the COVID-19 is raging and the regulatory control is strict. It is extremely difficult to hold the TCT this time, and even there was an emergency call to stop in the early morning. However, the IEMAI team arrived as scheduled for this exhibition and made full preparations to address the hardships and seek development, together with colleagues in the industry. In addition to solutions and product demonstrations, IEMAI also communicated with 6 upstream and downstream enterprises in the industry.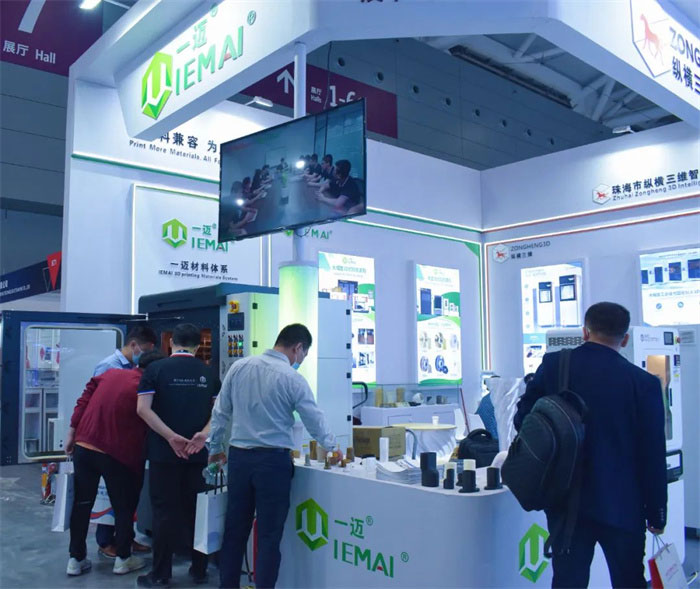 In this exhibition, IEMAI brought 3D printing solutions of high-performance materials and pellet materials, and a variety of equipment, materials and exhibits for related applications. Many professional customers came to visit and exchange.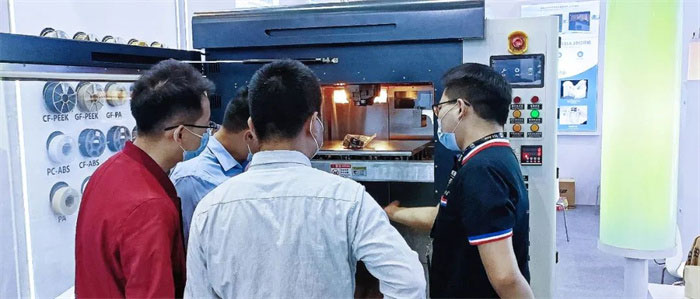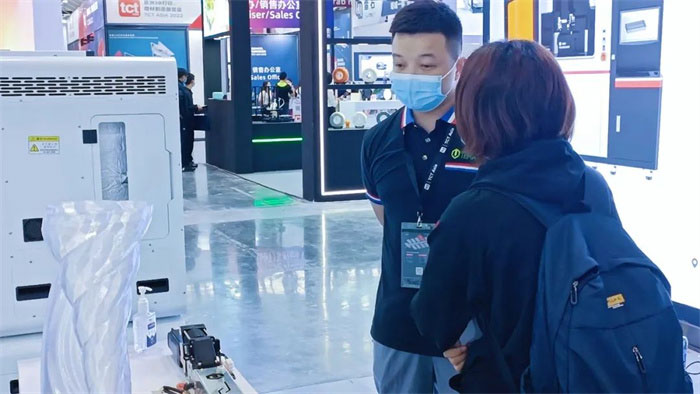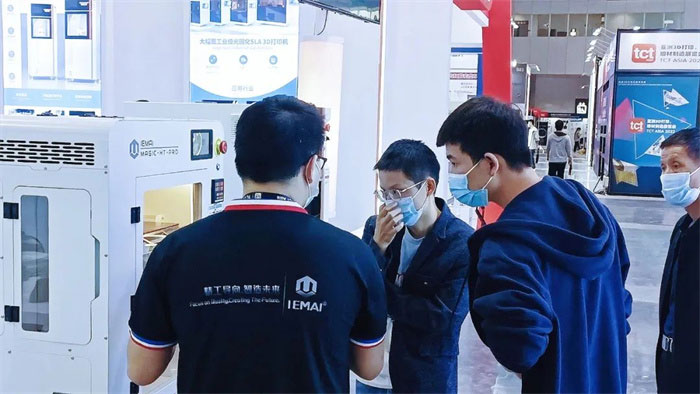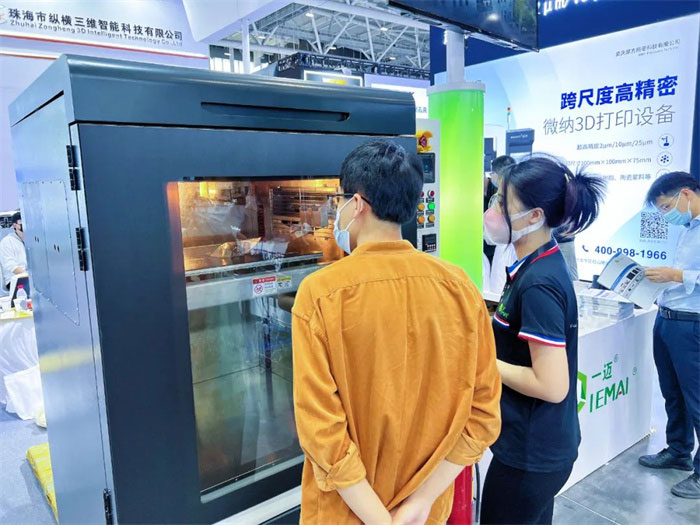 At this TCT exhibition, IEMAI brought two high-temperature 3D printers, the large-format high-temperature 3D printing MAGIC-HT-MAX and the flagship high-temperature 3D printer MAGIC-HT-PRO. Moreover, a set of pellet extrusion system. The maximum throughput can reach 6KG/hour, and the printing temperature can reach 500°C.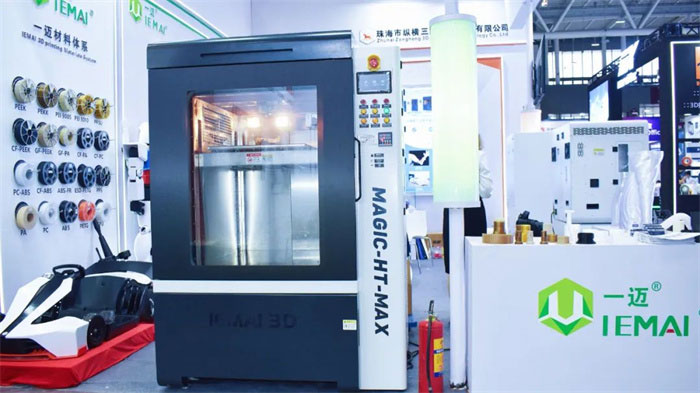 The MAGIC-HT-MAX is one of the IEMAI large high-temperature 3D printers, with a printing temperature of up to 500°C, a hot bed temperature of 200°C, and a chamber temperature of 150°C, and filament box temperature can reach up to 65°C. It is equipped with detachable dual print head that can be lifted independently. Moreover, its build volume can reach up to 500*500*700mm.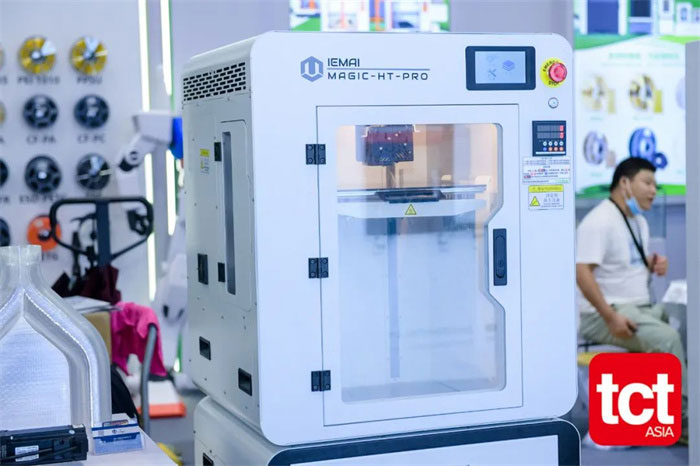 The printing temperature of MAGIC-HT-PRO can reach 500°C, the temperature of the hot bed can reach 200°C, and the chamber temperature can reach 120°C. It is the flagship high-temperature 3D printer in the IEMAI 3D printer series.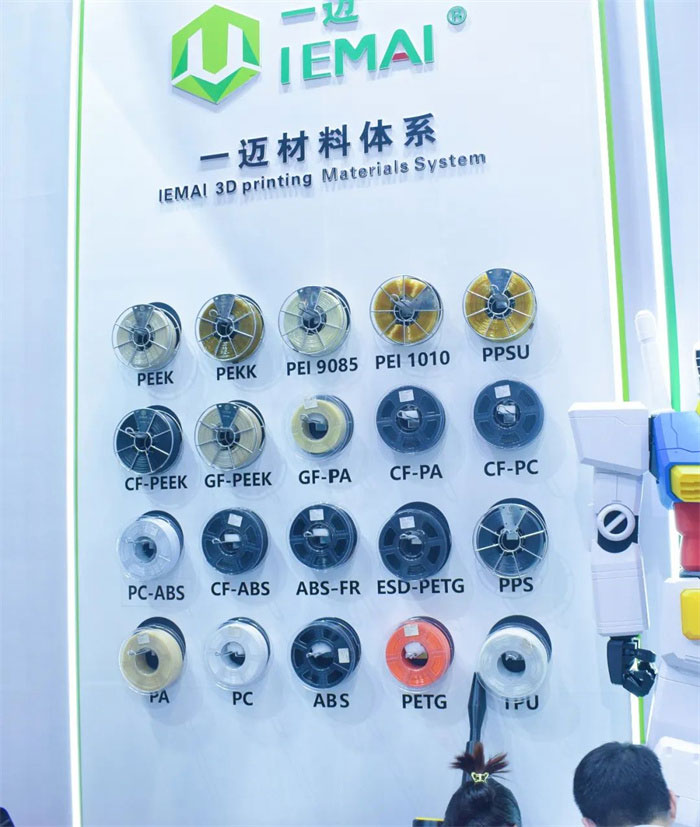 In addition to equipment, IEMAI also brought its own material system, which are:
1. High-performance materials, such as PEEK\PEI\PPSU, etc.;
2. Composite reinforcement materials, such as CF-PEEK\GF-PA, etc.;
3. Engineering plastics, such as PA\PC\ABS\PETG, etc.
It is designed to provide users with a richer selection of materials to help applications.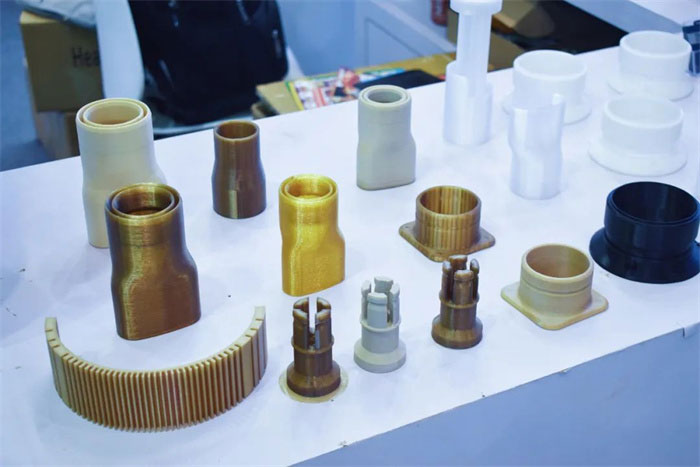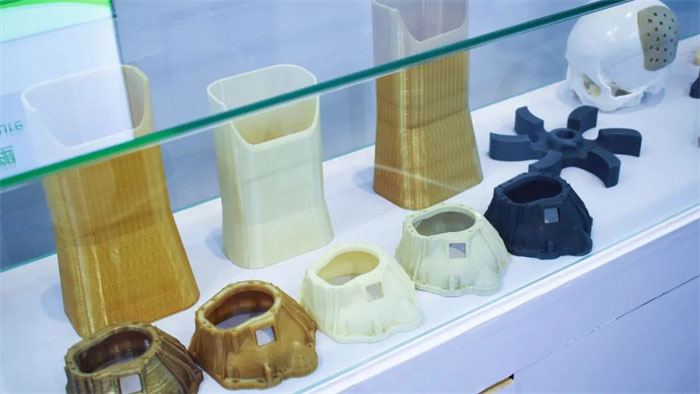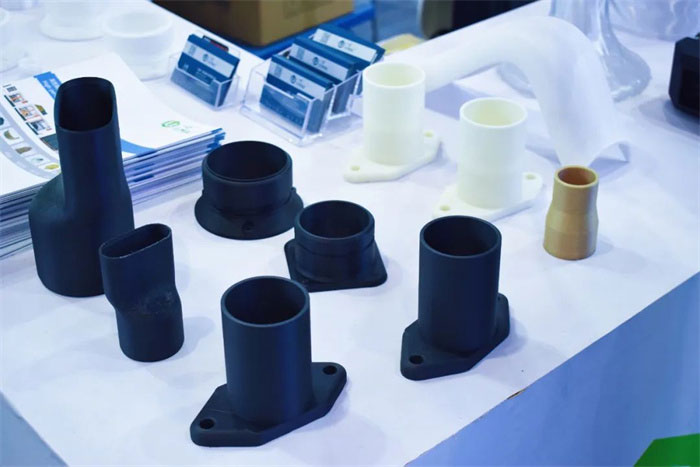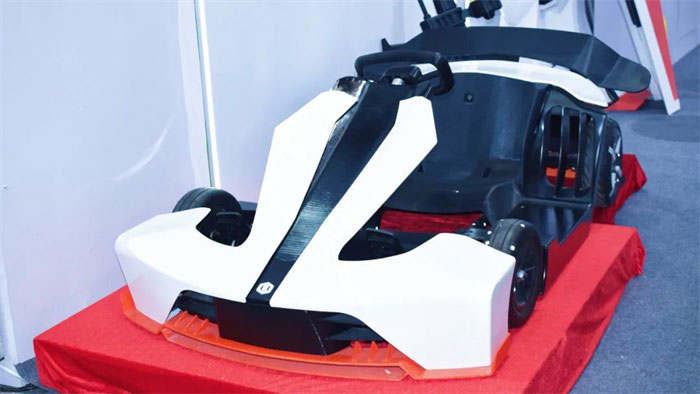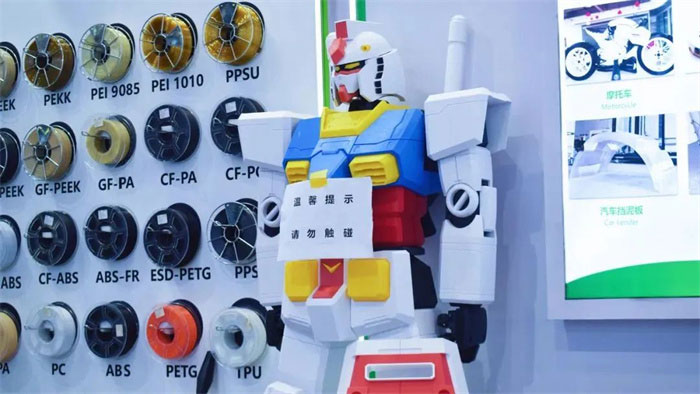 IEMAI pellet 3D printing extrusion system can be quickly installed on different motion structures, helping users to quickly print large-scale models. The maximum throughput of the extrusion head demonstrated at TCT can reach 6KG/hour, with three-zone heating/liquid Cold / servo motor and other functions, the maximum temperature can reach 500°C.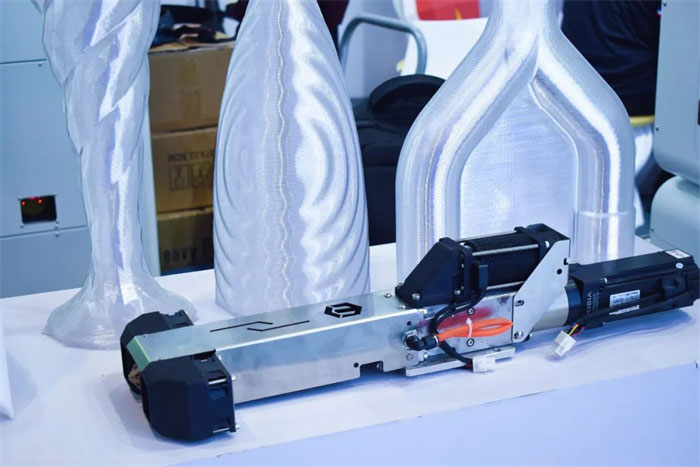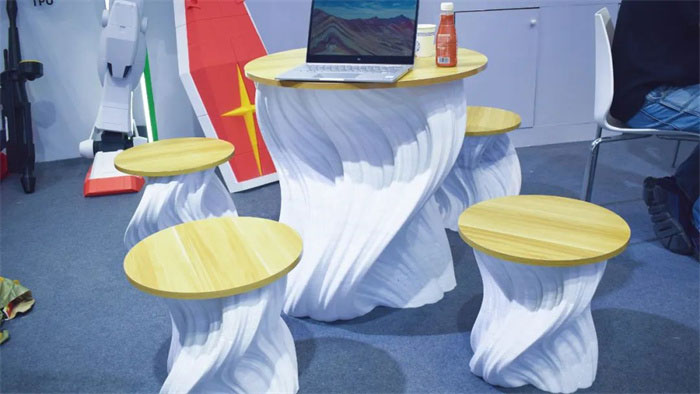 IEMAI 3D Brand Introduction
Dongguan Imai Intelligent Technology Co. Ltd. is a high-tech enterprise in China focusing on 3D printing R&D and production. Its brand IEMAI 3D is a global industrial grade 3D printer brand, committed to provide users with the "All in one" 3D printing solution of multi material compatible issue. IEMAI 3D supports most of the thermoplastic materials in the 3D printing markets and assist the user to resolve the issue encounter during manufacturing, and all 3D printers and materials have achieved CE and ROHS certification. We attach great importance to brand building and have obtained trademarks certificates from China, United Sates and the European Union. We pursue core technology research and development, and have obtained software copyrights, invention patents, utility model patents, appearance design patents, and the title of national high-tech enterprise. At present, our 3D printing solutions have been applied to aerospace, automotive, petrochemical, medical and electronics manufacturing.