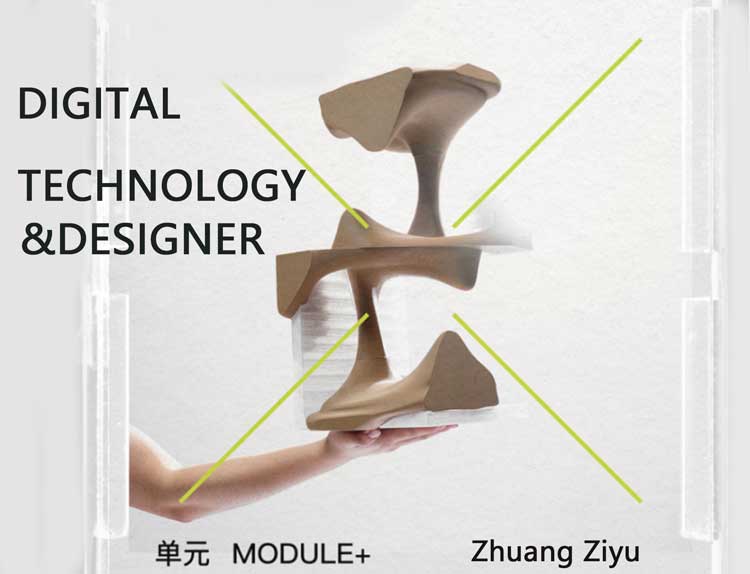 IEMAI joined hands with many designers to participate in the "Contemporary Design Exhibition" of the third "Design Spring·China Home Expo". This exhibition aims to invite Chinese Mesozoic designers to discuss the impact and challenges of technology and digital development on design.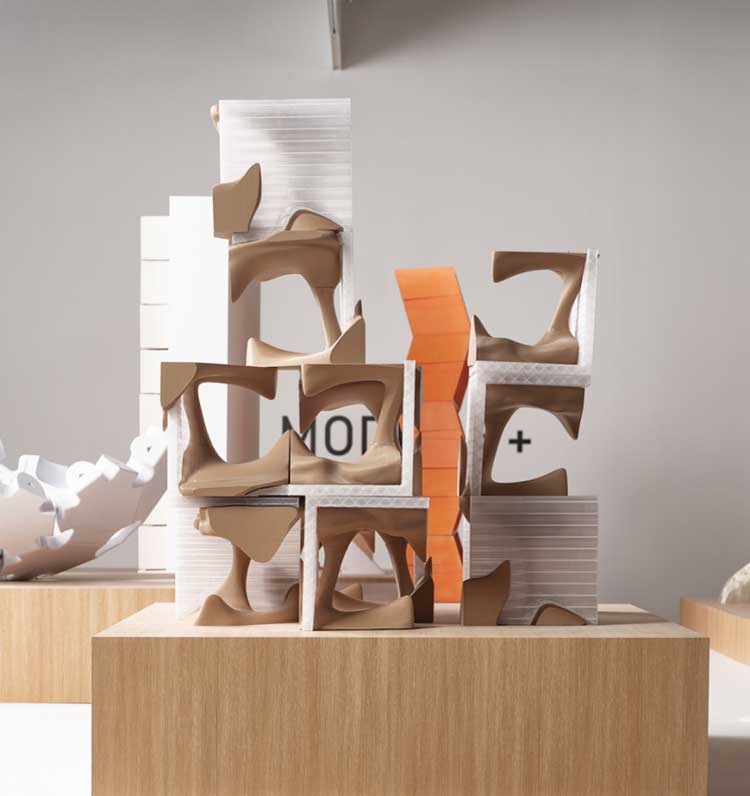 Architect:Zhuang Ziyu
BUZZ Zhuang Ziyu studio was founded by Chinese architect Zhuang Ziyu in 2016, and is led by Zhuang Ziyu, Li Na, Qi Zhengdong, Fabian Wieser, and Yang Ye. Now it has offices in Beijing, Shanghai, and Berlin. BUZZ is committed to integrating the oriental narrative system and the conceptual perspective of contemporary art into contemporary design practice through dual innovations in thinking and technology. Through the approach of critical thinking, we try to use the design results (architecture, interior, installation, landscape and urban space) as "containers of experience", and expect them to "reflect the current space needs" at the public level.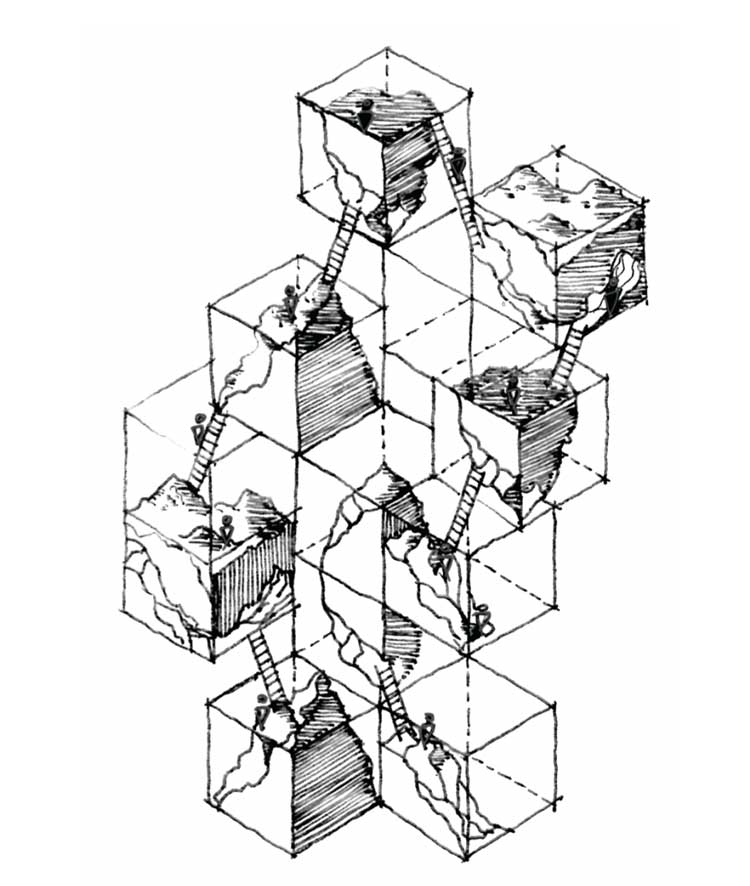 Design concept:
The title of the work is Mountain Shadow, which is an image interpretation of mountains. Mountain, in the Eastern view, usually refers to a space perception that transcends physical meaning; it is flowing, and it is constantly changing like air in the long river of hundreds of millions of years: its collection is the topography and physics in Eastern philosophy. Departmental restructuring. The shadow is the warm-time image memory of the mountain that survived. Therefore, this work is a translation of the mountain in Eastern philosophy and its corresponding pictorial relationship, as well as an interpretation of the relationship between artificial and natural. The two are always related and accompany each other, from as small as an individual to as large as a city, Man-made and nature are constantly changing to form a larger world picture in a relationship of mutual generation, restraint and complementarity.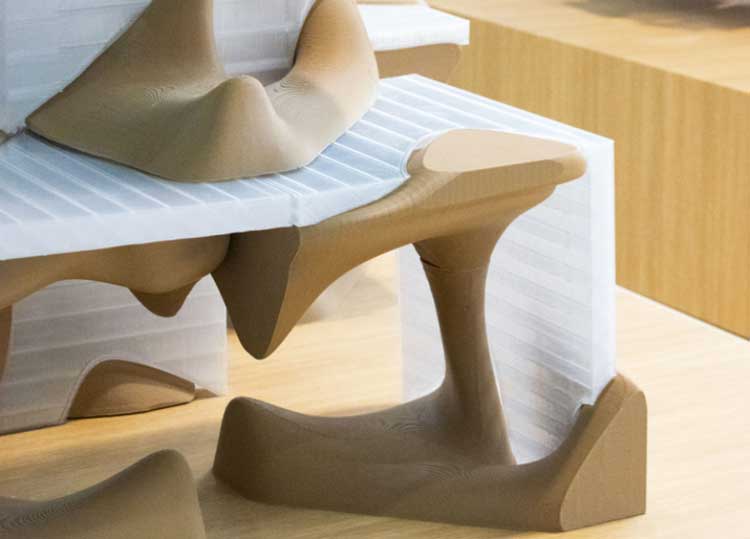 Architecture should be a kind of fusion agent for the relationship between man-made and nature, or a way of conversion. Two elements are used in the work, one is a smooth surface that represents a high degree of artificiality, and the other is a curved shape with a sense of a natural cave. After repeated lapping strokes, a complete volume of diversification is finally achieved. It is produced based on layered 3D printing technology, but the construction method is consistent with the formation logic of sedimentary rock mountains in nature. The whole work is a metaphor for the long-term companionship and confrontation process between man and nature. It is both artificial and natural, and the two are indispensable; there is an opposite relationship, but also a seamless one, always in a dynamic balance. This balance is like breathing, bringing the two together in a state of constant flow.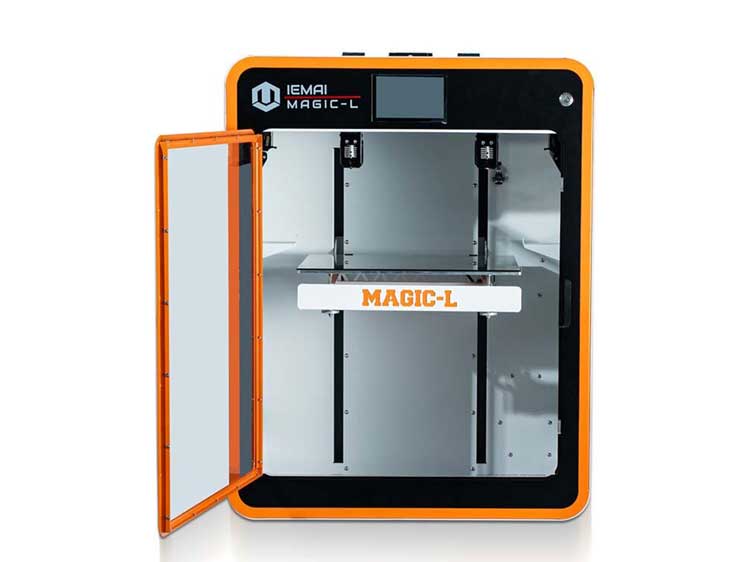 Equipment manufacturer:Dongguan IEMAI Intelligent Technology Co.,Ltd
Principle:FDM(Fused Deposition Modeling )
Product:MAGIC-L
Material:Transparent PETG/Wood-plastic PLA
Model size:2275*127*208mm(single)
Spend time:8 hours
MAGIC-L is an industrial 3D printer specially designed for industrial plastics,printing size is 220*220*220mm.It has a printing temperature of up to 275°C and a hot bed temperature of up to 120°C, which can support most materials on the market.Quick-release double extruder make it easy to maintain, and can support two-color printing at the same time and printing of water-soluble support materials.
Such as ASA/ABS/CF-ABS /PETG/HIPS/TPU/PLA/CF-PLA/PVA…