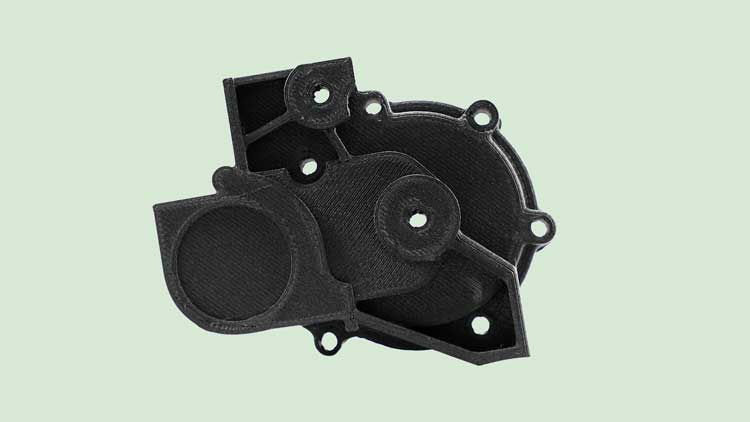 Anyone looking for a structural component with high modulus, good surface quality, dimensional stability, light weight, and ease of printing will find ABS+CF Filament to be the perfect choice.
BENEFITS OF CF ABS:
Industrial-grade, stiff, high-modulus parts from several of the 3D printers on the market today
Due to the inclusion of carbon fiber reinforcement, the stiffness, modulus, and dimensional stability were significantly enhanced
Than the majority of industrial-grade materials, easier to print
Acetone vapors can be used to smooth parts
Greater melting point compared to PETG or PLA
Acrylonitrile Butadiene Styrene, or ABS, is a polymer renowned for its durability, shine, and tactile feel.
It is utilized in a variety of settings, including residential ones like appliance gears and shells or cosmetics containers and commercial ones like power plug covers and driving bar covers.