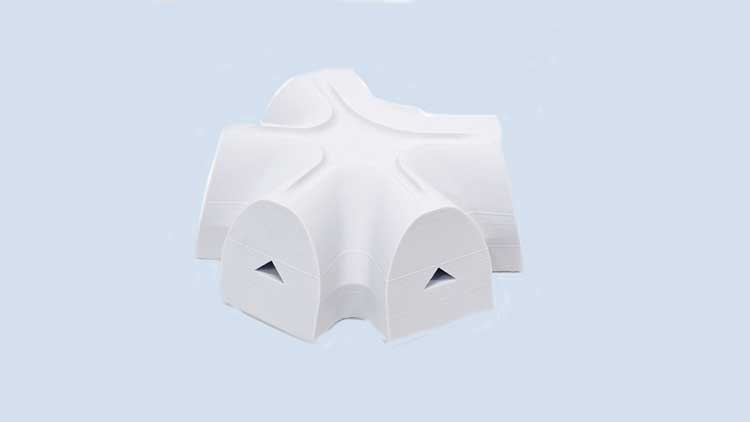 The surface quality of 3D printed sculptures is good because to the low warping and ease of use of PLA 3D printing filament. The cheapest, most user-friendly, and environmentally friendly 3D printing material is this one. Currently, PLA material is used for more than 60% of all 3D printing worldwide.
The most popular and straightforward 3D printing fiber is polylactic acid, or PLA. It is non-toxic and, unlike other plastics, is manufactured from maize starches; yet, it requires an industrial composter to be composted. The safest filament is PLA since it melts plastic at a relatively moderate temperature (between 190 and 215 degrees Celsius, or between 374 and 419 degrees Fahrenheit). PLA can be printed on virtually every FDM 3D printer in existence.
Advantage
Nontoxic
No awful smell
Easy to use for a beginner
Almost universally usable on any FDM printer
Very cheap
Defect
Can require a lot of sanding
Can easily warp in the sun or high-temp environments
Can be brittle
Contrary to most other filaments, PLA is a substance that prints best in lower temperatures and is a fantastic choice for printing in an open build chamber. In rare circumstances, users of enclosed chamber printers for PLA printing may find it advantageous to let heat escape from the chamber. For the greatest results, a regulated chamber is preferred. Additionally, PLA typically exhibits minimal thermal shrinkage.