From September 12th to 14th, TCT Asia Exhibition kicked off at the Shanghai National Convention and Exhibition Center.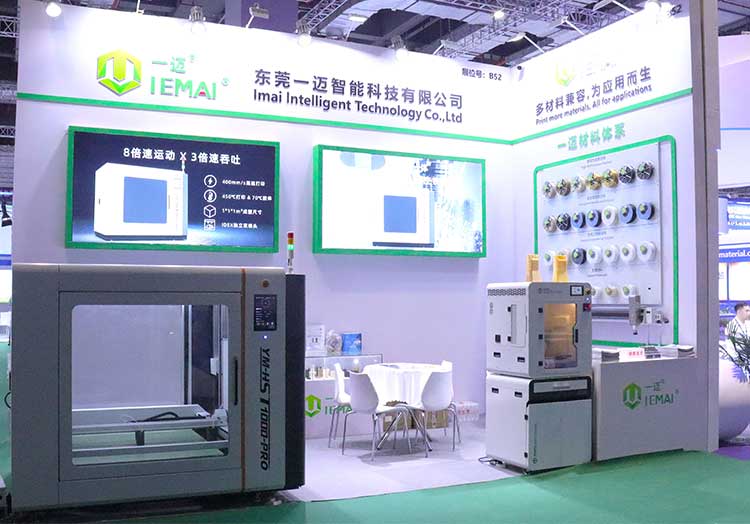 With the theme of "High Speed, High Temperature. Large Size", IEMAI showcased high-performance 3D printing solutions, industrial-grade 3D printing equipment, and an integrated collaboration platform for adding and subtracting materials.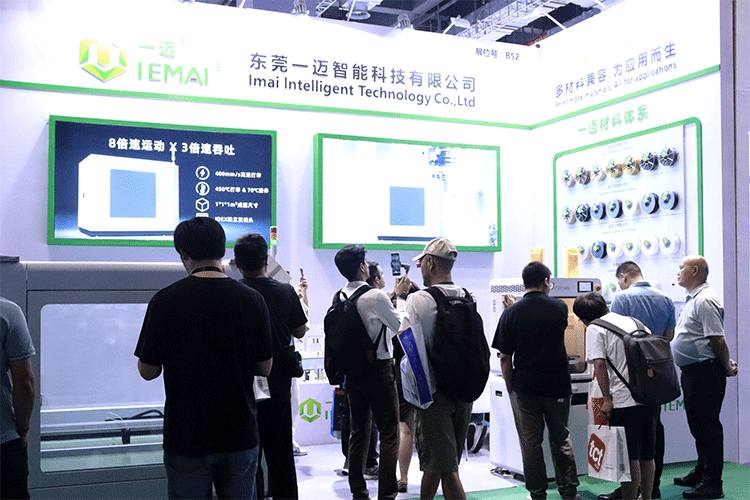 We debuted YM-HST1000-PRO at the show. After a year of project development, this equipment has successfully realized a productivity tool with "large format", "high speed", "high temperature", "IDEX double head" and "integration of adding and subtracting materials", further satisfying users of fast printing diversified needs.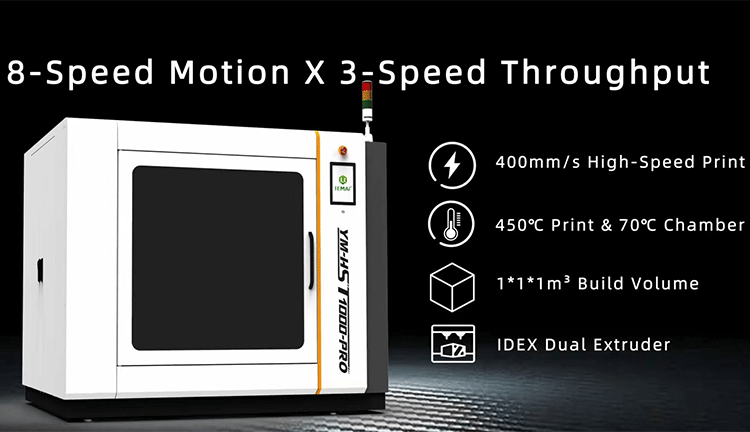 In addition to releasing new products, Imai participated in the TCT ASIA exhibition with its flagship high-temperature 3D printing MAGIC-HT-PRO machine, focusing on promoting 3D printing solutions with independent material systems:
High-performance materials, such as PEEKPEIPPSU, etc.
Composite reinforced materials, such as CF-PEEKGF-PA, etc.
Engineering plastics, such as PAPCABSPETG, etc.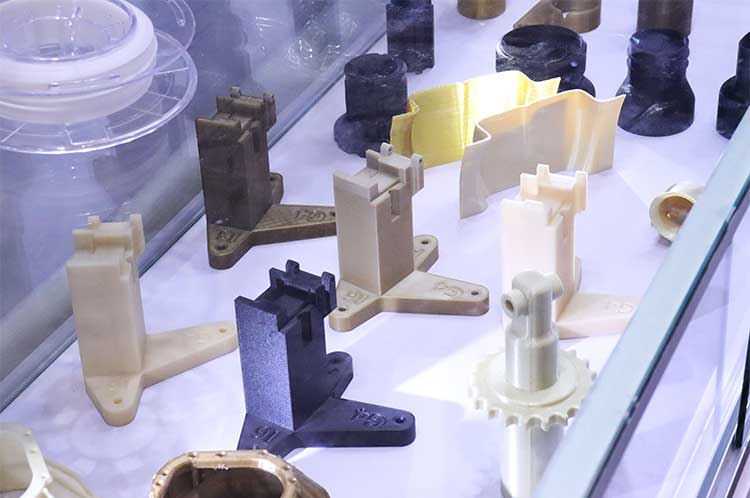 The goal is to provide users with a wider range of material options to meet the needs of different end applications. Through continuous innovation and research and development of new materials, we will provide more possibilities for the industry and help end users achieve more creativity and innovation.
As a manufacturer of 3D printing equipment, we will actively promote the widespread application of additive manufacturing technology in various industries. We will keep up with industry development trends, continue to develop new technologies, and provide users with more professional and targeted solutions to meet their changing needs.