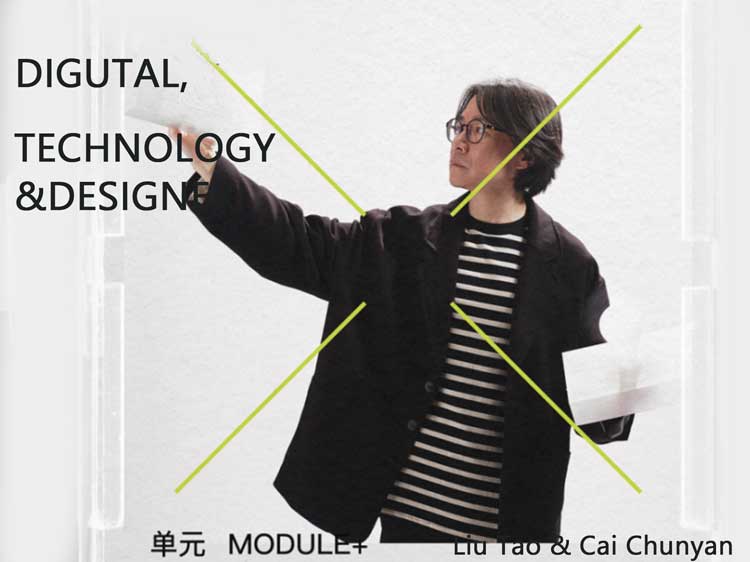 IEMAI joined hands with many designers to participate in the "Contemporary Design Exhibition" of the third "Design Spring·China Home Expo". This exhibition aims to invite Chinese Mesozoic designers to discuss the impact and challenges of technology and digital development on design.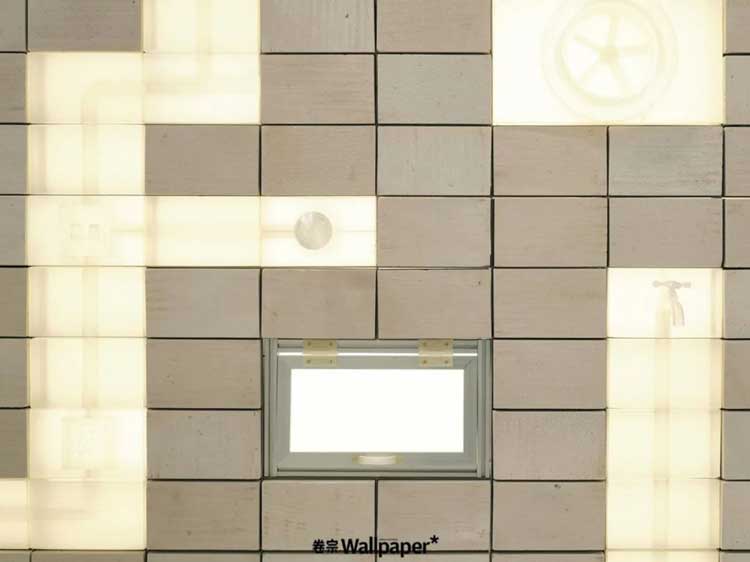 Founded in Shanghai in 2016, Xitao Design Studio has been involved in the design of various fields, from a chandelier to a block, from the interior of a small urban residence to the renovation of an old country house, from a small street shop to a youth community. Combined with practice, while focusing on topics such as the renewal of existing buildings and the settlement of objects in living spaces. Our design is half architectural and half indoor, retreating to the interior, allowing the space to grow from the inside and break through the boundary between inside and outside, and build a connection between the often overlooked gap between the building and the interior. By transforming direct and everyday materials and construction methods into deep expressions of craftsmanship and details, we intend to regain the clues of everyday beauty, reduce design to its essence, and allow life to unfold its full complexity to us in simplicity sex.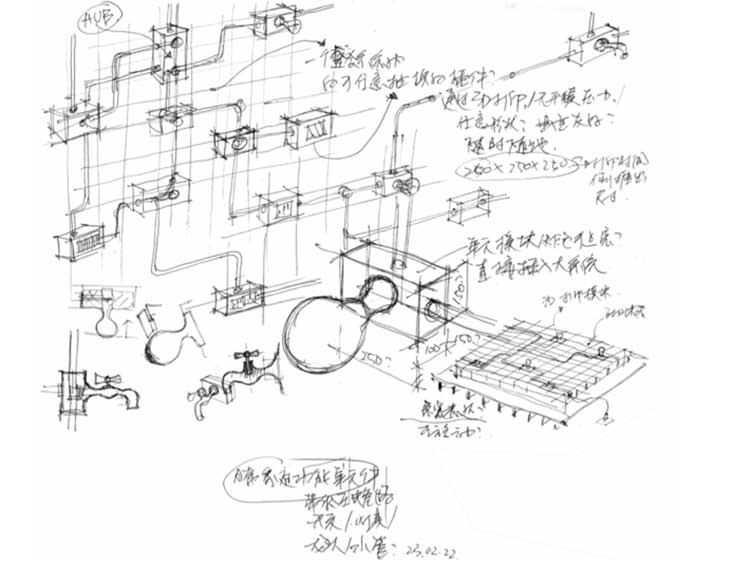 Design concept:
Within the walls of our dwellings run a dense network of water pipes, electricity, and equipment. These hidden plumbing and hardware keep everyday life going. Water and electricity brought into the home are modern conveniences, but the construction process is somewhat pre-modern. The mason builds a flat wall with bricks, and then the plumber picks the grooves and embeds the pipes and inserts various embedded parts. Amidst the three major noises and dust, a wall becomes riddled with holes again"Hydroelectricity The concept of "brick" is an attempt to integrate the intersecting multiple processes to free the construction process from mud and chaos. At the same time, we can imagine a scene like this – through printing, everyone can flexibly customize new life functional parts on a wall: socket brick switch brick, light bulb brick, pipe brick, air outlet brick, and standard lightweight cement blocks Brick craft combined. The unit is plug and play, easy to replace, free to combine and expand like system furniture, a "package" home installation package This display is just a beginning of reflection, far from reaching the stage of solving practical problems. I hope that by hiding The water and electricity system behind the home is displayed to arouse everyone's attention and discussion.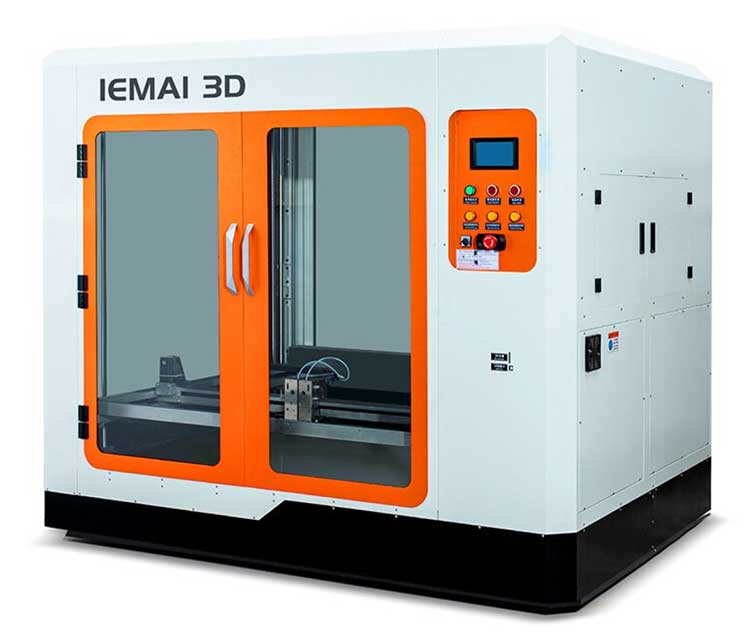 Equipment manufacturer:Dongguan IEMAI Intelligent Technology Co.,Ltd
Principle:FDM(Fused Deposition Modeling )
Product:YM-NT-1000
Material:PLA
Model size:251*150*59mm(single)
Spend time:5 hours
YM-NT-1000 is an industrial 3D printer specially designed for large size models.The maximum printing temperature can reach 275℃ and hot bed temperature can reach 120℃.Printing size is 1000*1000*1000mm which can print most of the materials on the market。It equips with a modular individual dual extruder that more convenient for replace and maintain.
Such as ASA/ABS/CF-ABS /PETG/HIPS/TPU/PLA/CF-PLA/PVA…