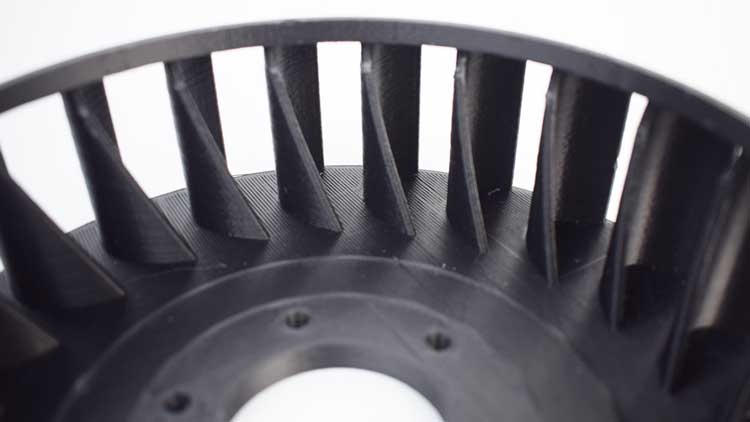 Strong industrial grade filament made of carbon fiber-infused nylon prints well on the MAGIC-HT-PRO 3D printer. A item made using carbon fiber-infused filaments is more stiff and less likely to distort. Because the filament is abrasive, it is advised to use a hardened steel or stainless steel nozzle. Brass nozzles, however, also function well as long as you remember to or replace the nozzle after a few spools.
CF Nylon provides a number of advantages over regular nylon, including:
Decrease in warping when printing
Increase in the final part's stiffness
Excellent outward appearance
In general, nylon is lighter than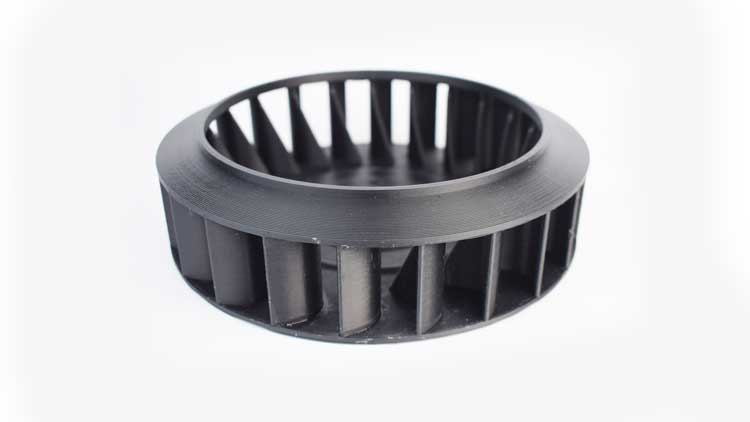 The distinct surface texture of CF Nylon filament is excellent for disguising layer lines. To remove any support material, use a sharp blade and pliers.
While using "paint-on" supports, you can occasionally "unpaint" them in certain places to make removal even simpler. If you have substantial areas of support, try eliminating a single line to divide the support into two parts.