Main Information
Brand:Scania
Printing machine: IEMAI3D FAST-JET-1500
Printing material: Modified PETG
Printing time: 30 Hours
Material cost: RMB360
Model size: 1315*540*670 mm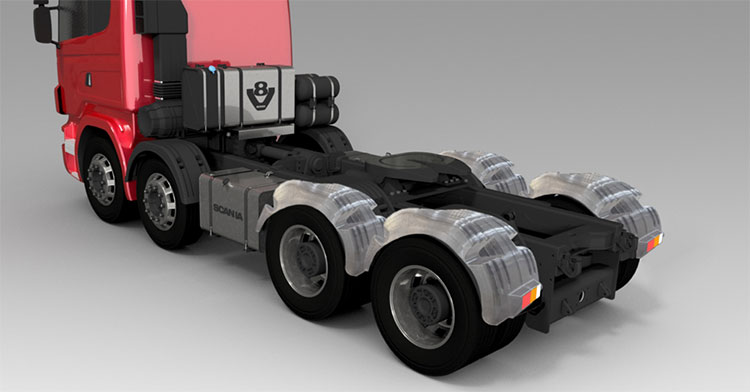 Installation Results (Rendering)
Why Use IEMAI3D Printing Technology?
Compared with FDM 3D Printing, IEMAI3D Pellet 3D Printing Technology has the advantages of low cost and high efficiency. The fenders are printed with PETG modified material, which takes 30 hours for a single fender, weighs 10 kg, and costs about RMB 360. IEMAI3D Pellet Printing Machine FAST-JET-1500 has a large printing area of 1.5 meters in length, width, and height; an extrusion head temperature of 400°C, and a     three-zone temperature screwhead, full sealed cavity, and self-developed automatic feeding technology. Creating a great environment for 3D printing for wide range of pellet materials. The automatic feeding technology has created excellent hardware conditions for pellet moulding of various materials. At the same time, IEMAI3D's material engineering team provides stable process parameters for different pellet materials, which has laid the foundation for direct pellet printing.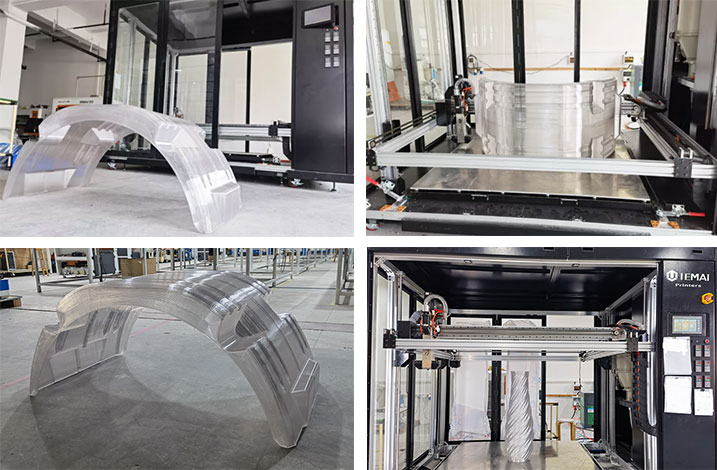 ↓↓Brand Introduction of IEMAI 3D↓↓
Imai Intelligent Technology Co. Ltd. is a high-tech enterprise in China focusing on 3D printing R&D and production. Its brand IEMAI 3D is a global industrial grade 3D printer brand, committed to provide users with the "All in one" 3D printing solution of multi material compatible issue. IEMAI 3D supports most of the thermoplastic materials in the 3D printing markets and assist the user to resolve the issue encounter during manufacturing, and all 3D printers and materials have contained CE and ROHS certification. We attach great importance to brand building and have obtained trademarks certificates from China, United Sates and the European Union. We pursue core technology research and development, and have obtained software copyrights, invention patents, utility model patents, appearance design patents, and the title of national high-tech enterprise. At present, our 3D printing solutions have been applied to aerospace, automotive, petrochemical, medical, dental and electronics manufacturing.