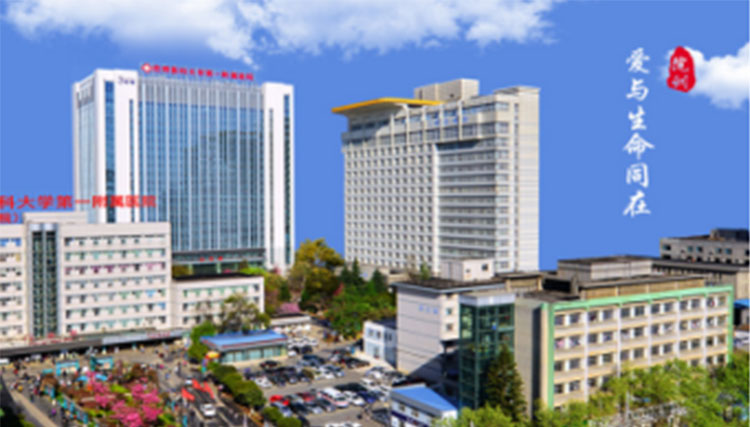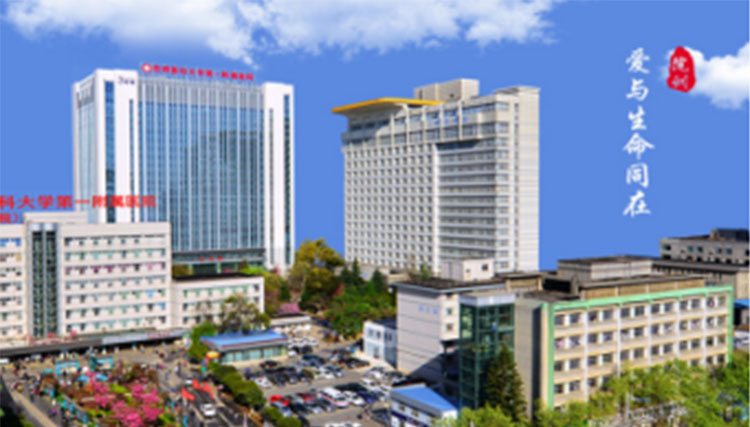 The First Affiliated Hospital of Kunming Medical University is a large-scale general hospital integrating medical treatment, teaching, scientific research, and cadre health care. The hospital was built in 1941 and was originally named as "The affiliated Hospital of National Yunnan University School of University" (i.e. Yunda Hospital). In 1993, it was appraised by the Ministry of Heath as the first batch of "Tier-A hospitals". At present. The number of beds in the hospital is 4000 (including 1000 in Chenggong) with 57 clinical and medical technical departments. There are 5 national key specialties, 24 provincial key clinical specialties, 16 provincial quality control centres, 30 internal research laboratories (8 research institutes), and 217 prefectures (Cities) and countries in Yunnan Province. The hospital has established a medical strategic alliance;

On July 3, 2018. Shi Yunfei, director of the Department of Thoracic Surgery of the First Affiliated Hospital of Kunming Medical University used a high-temperature 3D printer MAGIC-HT-L from IEMAI 3D to perform a 3D printed clavicle replacement operation. According to verification, this is the world's first use of 3D printing technology to print the PEEK prothesis for collarbone replacement. The operation also solves other complicated problems of patients who also have multiple lesions, including vessel replacement, tumour resection, clavicle replacement and other types of operations.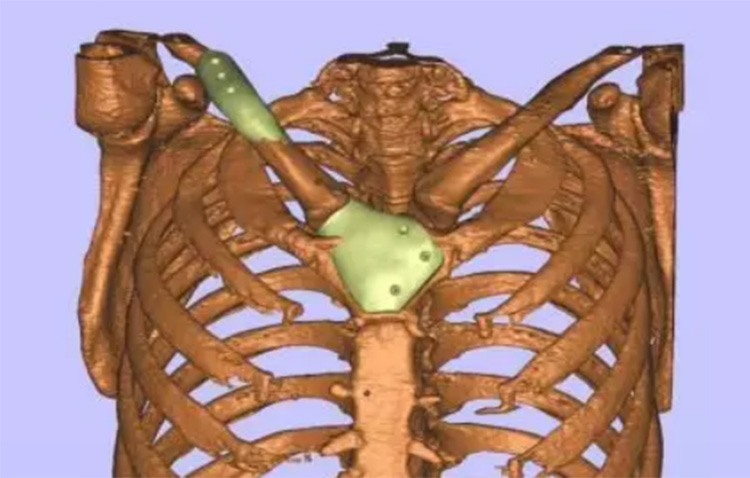 3D printed PEEK implants have the advantages of individualization, precision, and closeness to autologous bone. There will be no barriers to metal materials in the later treatment of cancer patients, and it will not affect the patient's CT and NMR, which is helpful for the patient's chemotherapy afterwards and etcetera.
PEEK material was selected for the first operation. After repeated research by the combine work from doctors and engineers; with the help of CAD Software for modification, after many times of revisions and demonstration, the guide plate and clavicle model were finally finalized.