Few months back, at the Crested Ibis Breeding Centre in Muchuan Sichuan, a male crested ibis was injured in a fierce battle for mates, causing necrosis of 8 cm at the tip of the lower beak. After careful preparation for about a month, on March 19,2020 the world's first 3D printed PEEK prothetelic beak installation operation for the crested ibis was completed in Muchan County People's Hospital.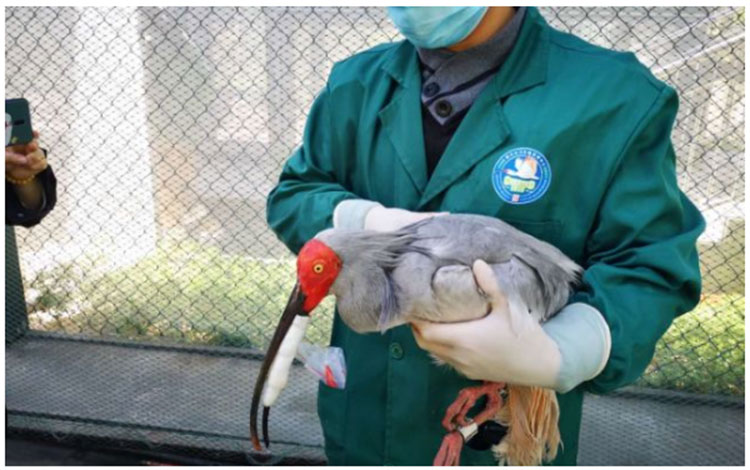 After losing the lower beak, this crested ibis could not eat on its own, unable to comb its feather and lost the heroic posture of the past. Therefore, using 3D printing technology to make a fake beak and manual installation is the best solution to this problem.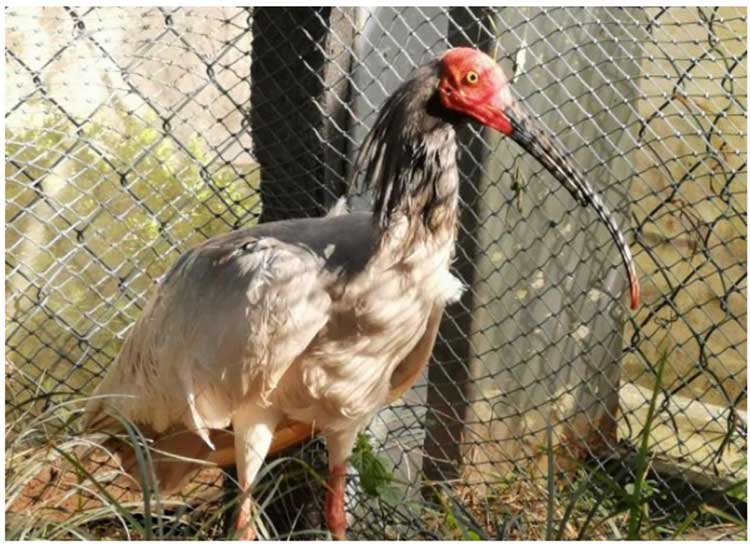 After checking the past document, the staff of the breeding center found that a red-crowned crane in Nanjing Hongshan Forest Park had also broken its beak due to a fight. The breeder customized a "titanium alloy artificial beak" for it, but compared to the red-crowned crane, the crested ibis was smaller in size. Thus, it could not bear the weight if titanium alloy. The weight of the same volume of PEEK materials is only one-fourth of the titanium alloy, and the texture is closer to bird's beak, which has a better stress resistance and hydrolytic stability, non-toxic, corrosion resistance and high temperature resistance. Therefore, PEEK material finally chosen to print the fake beak.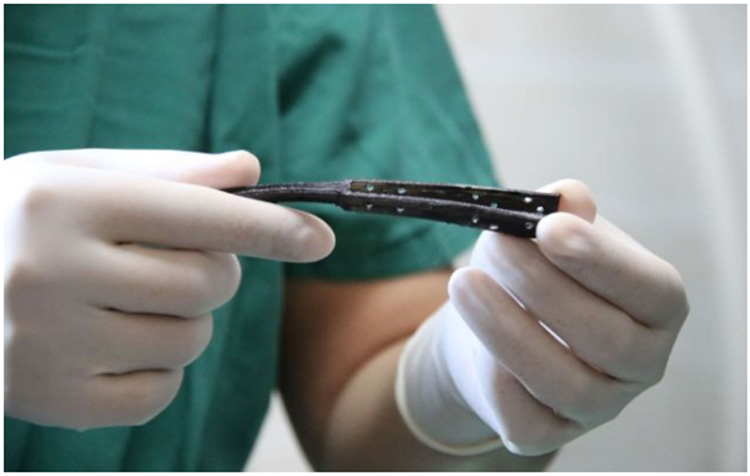 With the help from Sichan Academy of Natural Resources Sciences, IEMAI 3D established close contact with the Muchuan Crested Ibis Breeding Center and conducted severable conversation; after 6 times of sample installation tests, on March 18, 3D printed PEEK artificial beak finally arrived in Muchuan. On March 19, Wan Fenglin, deputy director of the Orthopedics Department of Muchuan County People's Hospital, performed an artificial beak installation operation on this crested ibis with the assistance of several medical staff.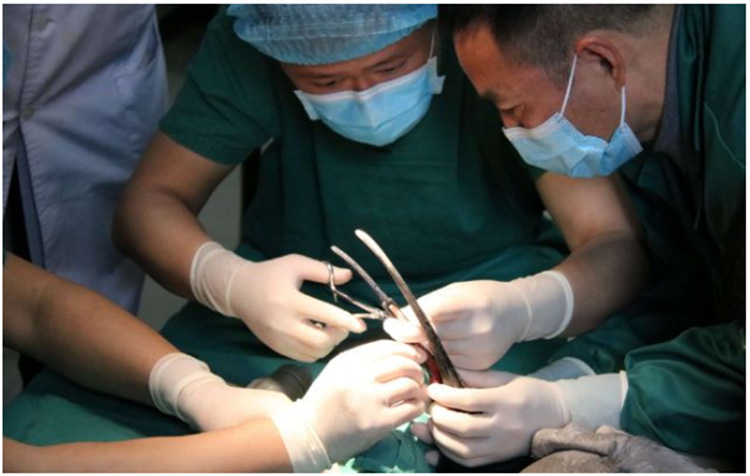 Infiltrating anesthetics, cleaning the wound, bonding the cross-section, drilling and threading, polishing and adjustment… After 50 minutes of stressful surgery, this crested ibis slowly regained consciousness, and now it has a new "lower beak".
This is the first time that the hospital treated a national first-class protected animal. The difficulty in installing the artificial beak is that there is a thin fleshy membrane in the middle of the crested ibis beak, which is full of capillaries, thus we need to be very careful for it. IEMAI 3D took is very seriously, does not want anything happen to the crested ibis; thus, once after receiving the demand, we respond quickly and communicated several times to complete all the processes from reverse engineering design, optimization, printing and post-processing. After many iterations, it finally produced out the most suitable fake model.
After the operation, IEMAI 3D adopted this crested ibis. Its name is "Maibao", which means IEMAI's Baby. 23 days had passed since the operation of Maibao, Sichuan Muchuan Crested Ibis Breeding Center took great care of it during this period. Even Maibao had its beak implanted, however it required a process for rehabilitation and habituation process after the operation. Thus, manual feeding is still required during these few days. We are also paying attention to the latest status of Maibao, to respond quickly if anything happens.
Until April 11 ,2020, we checked the surveillance video and found that Maibao had preyed on a loach in the pool just as if the original lower beak were still there. The predation process is quick. We were so excited to hear this news.
The reason we give "MaiBao" as the name of crested ibis, is because it means responsibilities, which is the best driving force. This not only drives us to continue to pay attention to and care about the status of Maibao, but also drives us to continue to develop core technology, pay attention to application of science and technology, and contribute to the development of science and technology in society, the country and the world.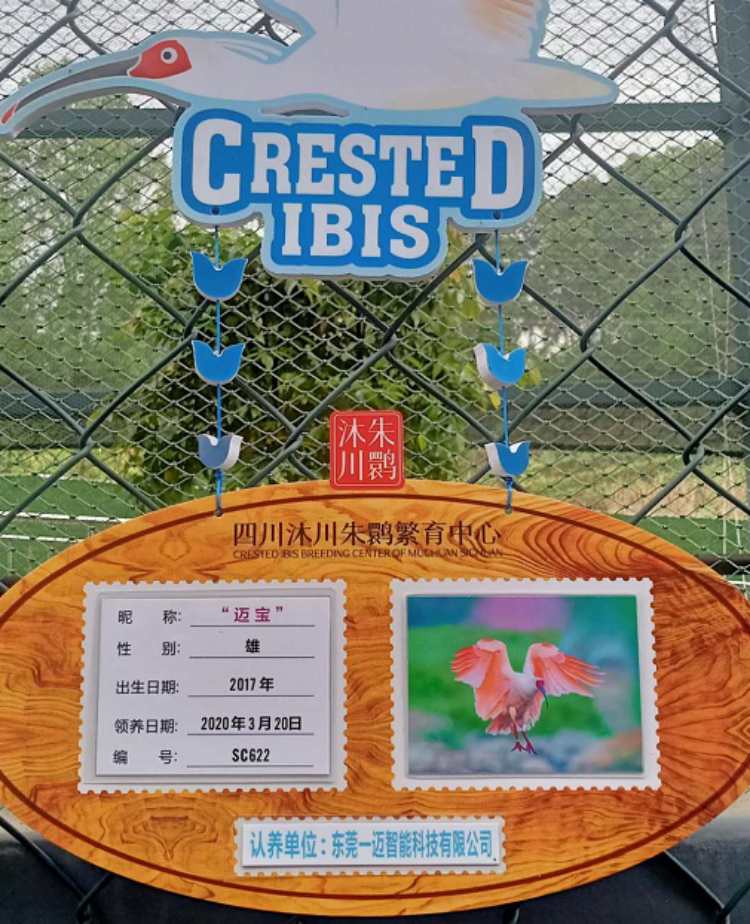 Imai Intelligent Technology Co. Ltd. is a high-tech enterprise in China focusing on 3D printing R&D and production. Its brand IEMAI 3D is a global industrial grade 3D printer brand, committed to provide users with the "All in one" 3D printing solution of multi material compatible issue. IEMAI 3D supports most of the thermoplastic materials in the 3D printing markets and assist the user to resolve the issue encounter during manufacturing, and all 3D printers and materials have achieved CE and ROHS certification. We attach great importance to brand building and have obtained trademarks certificates from China, United Sates and the European Union. We pursue core technology research and development, and have obtained software copyrights, invention patents, utility model patents, appearance design patents, and the title of national high-tech enterprise. At present, our 3D printing solutions have been applied to aerospace, automotive, petrochemical, medical, dental and electronics manufacturing.