On 26 May to 28 May 2021, IEMAI3D will be attending the TCT Asia in Shanghai Exhibition Centre. TCT is originated from England, exhibited in Shanghai since 2015, till 2020, TCT Asia has become the largest professional 3D printing technology exhibition, with an exhibition hall over 20, 000 meters square, over 300 enterprises are attending from various fields such as 3D scanning, Engineering Software, Additive Manufacturing, Post-processing, and more End-to-End Solutions.
IEMAI And TCT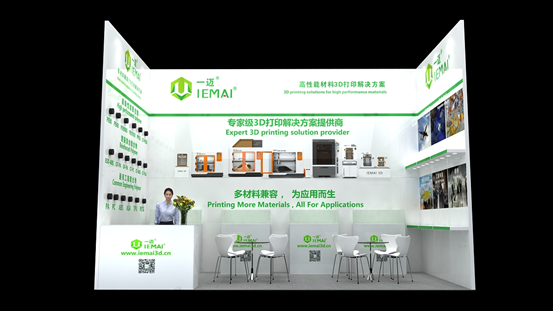 This is the fifth consecutive time that IEMAI 3D has participated in the TCT Asia exhibition, witnessing the development of TCT Asia and the additive manufacturing industry. IEMAI has always been adhering to the concept of "Born for Applications", focusing on the development of China's additive manufacturing business, and is committed to provide end-users with multi-material compatible 3D printing solutions, focusing on high-performance materials such as PEEK, PEKK, ULTEM 9085/1010, PPSU, and compatible with general engineering plastics and other functional materials.
TCT Main Focusing
A prototype of the original scale motorcycle with almost all parts being 3D printed, using a combination of PEEK, nylon, carbon fibre nylon, PC, TPU, PETG, PLA, and other materials, designed by the Norway motorcycle manufacturer TANGERAS, all materials Provided by Kexcelled, IEMAI 3D is responsible for the implementation and post-processing of 3D printing.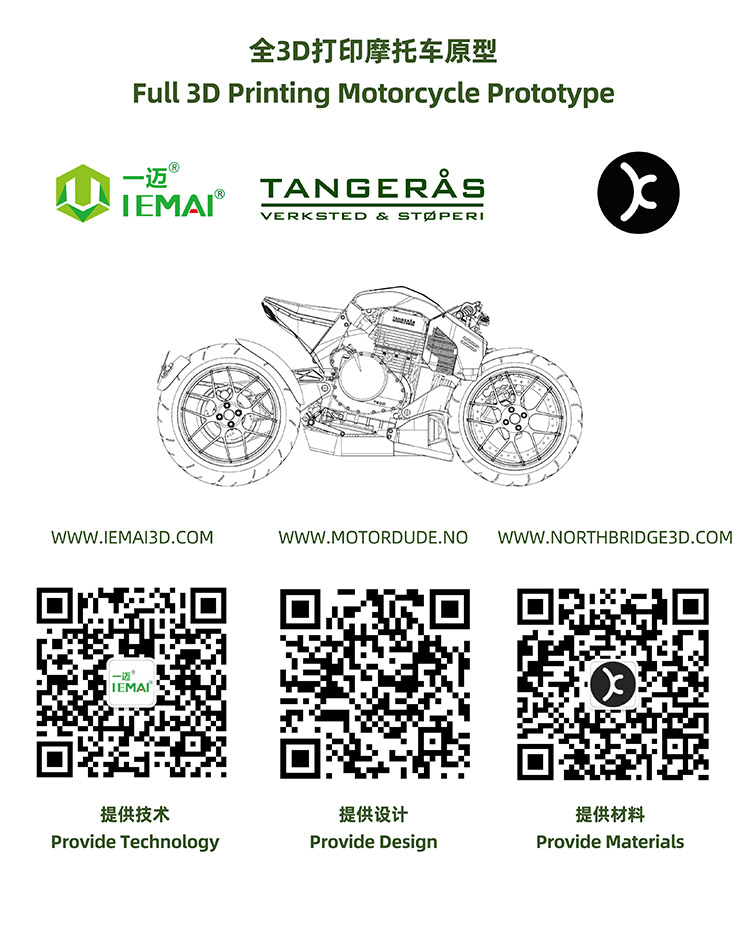 ↓↓Brand Introduction of IEMAI 3D↓↓
Imai Intelligent Technology Co. Ltd. is a high-tech enterprise in China focusing on 3D printing R&D and production. Its brand IEMAI 3D is a global industrial grade 3D printer brand, committed to provide users with the "All in one" 3D printing solution of multi material compatible issue. IEMAI 3D supports most of the thermoplastic materials in the 3D printing markets and assist the user to resolve the issue encounter during manufacturing, and all 3D printers and materials have contained CE and ROHS certification. We attach importance to brand building and have obtained trademarks certificates from China, United Sates and the European Union. We pursue core technology research and development, and have obtained software copyrights, invention patents, utility model patents, appearance design patents, and the title of national high-tech enterprise. At present, our 3D printing solutions have been applied to aerospace, automotive, petrochemical, medical, dental and electronics manufacturing.